STYLE
What Would the Countess Do? Casey Anthony's Video; Leah Messer's Pregnancy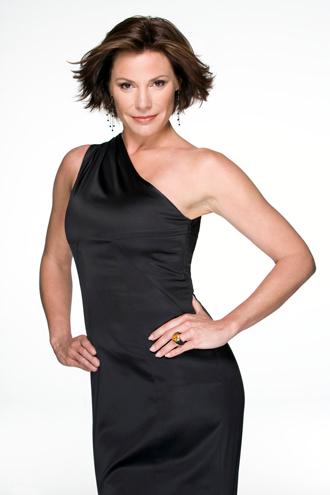 When it comes to etiquette, manners and overall good behavior, even celebrities need help navigating the rough waters of stardom! It's a good thing Countess LuAnn de Lesseps of The Real Housewives of New York City is joining forces with OK! to school them on the right thing to do! In a rough situation, we just ask, "What Would the Countess Do?" This week, the Countess chimes in on Casey Anthony posting video blogs and Leah Messer's pregnancy news.
Article continues below advertisement
OK! NEWS: CASEY ANTHONY RELEASES VIDEO BLOG — "THINGS ARE STARTING TO LOOK UP"
Casey Anthony has taken up video blogging. When you're at the center of controversy, is it better to stay out of the spotlight or address it head on?
In Casey Anthony's situation, blogging about how she's doing much better now since being acquitted of murdering her daughter won't change people's opinion of her. How you go about addressing a controversy depends on the nature of your issue. If the controversy is not all that serious or if you are refuting malicious gossip, then why not state your case in a blog? Casey's video blogging, while cathartic for her, is self-serving and I do not find it informative or entertaining.
Tip: Shakespeare said it best, "The lady doth protest too much, methinks."
OK! NEWS: TEEN MOM 2 STAR LEAH MESSER IS PREGNANT & ENGAGED!
Teen Mom 2 star Leah Messer is pregnant and engaged! This will be the second marriage and third child for the 19-year-old mother. Should Leah's pregnancy and engagement be celebrated or criticized?
It's not for me to judge whether Leah Messer is making good life choices, but I'm happy that she is engaged to the father of her third child. Being a mother is challenging at any age and teen moms have a particularly hard road ahead of them. I think it's better if young women focus on getting an education and starting a career before having children so that they can help support their family.
Tip: The choices you make now will affect the rest of your life, so choose wisely!
LuAnn has released an iPhone app called Countess Luann available through the Apple Store. For all information, please go to her website www.luanndelesseps.com. For everything Countess LuAnn, check out www.luanndelesseps.com, follow her on Twitter and check out her Facebook page!