STYLE
What Would the Countess Do? Demi Moore's Hospitalization; Tim Gunn's Sex-Free Confession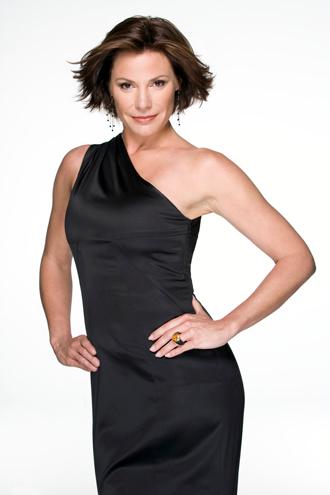 When it comes to etiquette, manners and overall good behavior, even celebrities need help navigating the rough waters of stardom! It's a good thing Countess LuAnn de Lesseps of The Real Housewives of New York City is joining forces with OK! to school them on the right thing to do! In a rough situation, we just ask, "What Would the Countess Do?" This week, the Countess chimes in on Demi Moore's hospitalization and Tim Gunn's sex free confession.
Article continues below advertisement
OK! NEWS: DEMI MOORE 911 TAPES REVEAL SHE "SMOKED SOMETHING" & WAS "CONVULSING"
Demi Moore was hospitalized for substance abuse and is being treated for anorexia and exhaustion. Demi has also dropped out of a film to take the time to "get well." When it comes to taking care of yourself, what's the proper way to inform your work that your health comes first?
Tell your employer right away if you'll need time off to enter a substance abuse program. This way, your company can hire a temporary worker to replace you while you recuperate or in the case of Demi Moore, the film's producers can hire a replacement. Most businesses will support you in getting well so that you can do your job better and will not penalize you for taking time to recover.
Tip: The Family and Medical Leave Act (FMLA) allows you to take up to 12 weeks of unpaid leave in a 12-month period when needed to receive treatment for a "serious health condition" — which, under the FMLA, may include substance abuse.
OK! NEWS: TIM GUNN HASN'T HAD SEX IN 29 YEARS!
In the spirit of empowering others, Tim Gunn revealed he hasn't had sex in 29 years! Is it appropriate to discuss your sex life if it can help others, or should that always be kept in the bedroom?


Article continues below advertisement
Although I was shocked to hear that the always-debonair Tim Gunn has been celibate for decades, I applaud his honesty and I hope that he finds a compatible lover one day. I suggest that when celebrities reveal intimate details about their sex lives, they keep the discussion focused on themselves and not on their past or present partners. When discussing sex, erring on the side of discretion is usually best.
Tip: Pillow talk is for the bedroom, not for the interview chair.
LuAnn has released an iPhone app called Countess Luann available through the Apple Store. For all information, please go to her website www.luanndelesseps.com. For everything Countess LuAnn, check out www.luanndelesseps.com, follow her on Twitter and check out her Facebook page!