STYLE
What Would the Countess Do? Heidi Klum & Seal's Separation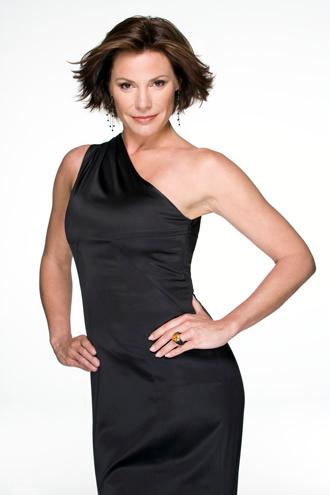 When it comes to etiquette, manners and overall good behavior, even celebrities need help navigating the rough waters of stardom! It's a good thing Countess LuAnn de Lesseps of The Real Housewives of New York City is joining forces with OK! to school them on the right thing to do! In a rough situation, we just ask, "What Would the Countess Do?" This week, the Countess chimes in on Kate Middleton and Prince William taking separate vacations and Heidi Klum and Seal's separation.
Article continues below advertisement
OK! NEWS: KATE MIDDLETON & PRINCE WILLIAM TAKE SEPARATE VACATIONS
Kate Middleton and Prince William went on separate vacations. Should a couple always spend their vacations together or is spending vacations apart an acceptable way to enjoy a holiday?
I believe that in a healthy relationship, vacationing separately does two things; it allows the couple to miss each other and it gives each person a chance to pursue individual interests with family and friends. Prince William is going hunting with his brother while Kate is hitting the beach with her family, and I'm sure both will have a great time knowing that the other is also having fun. As much as I love vacationing with my boyfriend, I also love getting away with just the girls.
Tip: A little time apart is healthy for a relationship.
OK! NEWS: ARE HEIDI KLUM & SEAL'S PLANS FOR DIVORCE ON HOLD?
There is trouble in paradise for Heidi Klum and Seal. If they are considering divorce, what's the best way to either work through their problems or work through a decision to end their marriage, especially when children are involved?
I was sad to see the reports of marital troubles for Heidi Klum and Seal, but having gone through a divorce, I know that every relationship is different and that it takes time to figure out whether to end the marriage or stay together. When children are involved, it's very important to try to make the relationship work before separating, but in some cases divorce is actually better for the family — especially when the couple remain friends throughout the process.
Tip: Don't involve your children in your marital issues until you know what the next step will be.
LuAnn has released an iPhone app called Countess Luann available through the Apple Store. For all information, please go to her website www.luanndelesseps.com. For everything Countess LuAnn, check out www.luanndelesseps.com, follow her on Twitter and check out her Facebook page!