STYLE
What Would the Countess Do? Isabella Cruise Rarely Sees Nicole Kidman and Rihanna is Hospitalized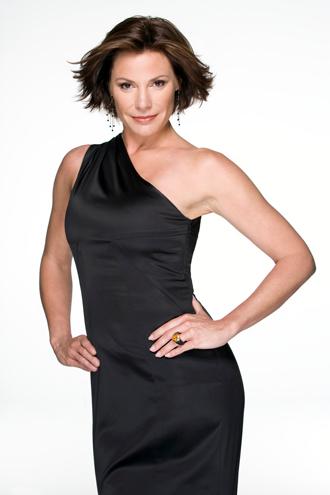 When it comes to etiquette, manners and overall good behavior, even celebrities need help navigating the rough waters of stardom! It's a good thing Countess LuAnn de Lesseps of The Real Housewives of New York City is joining forces with OK! to school them on the right thing to do! In a rough situation, we just ask, "What would the countess do?" This week, the countess chimes in on Pepsi using Michael Jackson's image and rumors of a Taylor Swift boob job. And don't miss the new season of Bravo's 'Real Housewives of New York City" premiering at 9 p.m. on June 4.
Article continues below advertisement
Isabella Cruise has admitted that only sees her mom Nicole Kidman "sometimes." Do you think parents tend to not be as close to their adopted kids once they have kids of their own. Or do you think there could many reasons for the distance?
OK! NEWS: ISABELLA CRUISE ADMITS SHE SEES HER MOM NICOLE KIDMAN "SOMETIMES" BUT INSISTS THEY'RE CLOSE
Isabella has said herself that although she and her mom live in different cities, they remain very close. Tom and Nicole are like many divorced parents who live in different cities or countries; one parent gets primary custody and the other parent gets visitation rights. Isabella was old enough to decide that she wanted to live with her father and that created a situation where she was geographically separated from her mother. I'm sure that Nicole has room in her heart for all her children and Isabella seems to love her mother very much.
Tip: For parents, who live far away from their kids, why not use a video chat program like Skype to keep in touch?
Rihanna was hospitalized for "exhaustion" and "dehydration." Do you think celebrities push themselves too hard and go out too much? What can they doto steer clear of this dangerous path?
OK! NEWS: RIHANNA HOSPITALIZED FOR EXHAUSTION AND DEHYDRATION
Rihanna obviously needed a break and she didn't see the signs of exhaustion before it became a health issue. Going forward, Rihanna needs to build time into her schedule for rest and relaxation so that she can take care of herself. I understand how hard it must be for Rihanna to slow down but she must in order to stay healthy.
Tip: If you make time to rest, you will have more energy to do the things you love.
For everything Countess LuAnn, check out www.luanndelesseps.com, follow her on Twitter and check out her Facebook page!