STYLE
What Would the Countess Do? Jack Osbourne's Multiple Sclerosis Reveal & Vanessa Lachey's Baby Bump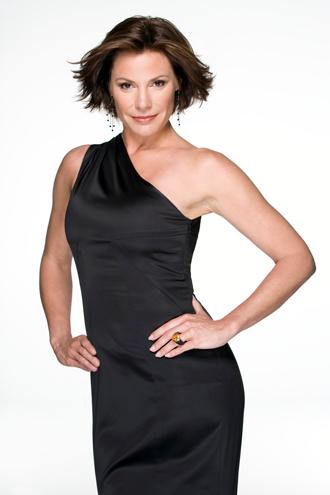 When it comes to etiquette, manners and overall good behavior, even celebrities need help navigating the rough waters of stardom! It's a good thing Countess LuAnn de Lesseps of The Real Housewives of New York City is joining forces with OK! to school them on the right thing to do! In a rough situation, we just ask, "What would the Countess do?" This week, the Countess chimes in if Miley Cyrus and Liam Hemsworth are too young to get married and if American Idol winner Phillip Phillips should have put his health in jeopardy for the show. And don't miss the new season of Bravo's Real Housewives of New York City airing on Monday nights.
Article continues below advertisement
Sharon Osbourne went on Conan to talk about how strong her son Jack is after his multiple sclerosis diagnosis and that he will conquer his disease. Do you think it helps when you have a scary illness to share it with others or should you try to keep it private within your family?
OK! NEWS: SHARON OSBOURNE TELLS CONAN O'BRIEN: MY SON WILL CONQUER MULTIPLE SCLEROSIS
I respect the Osbourne family's decision to share Jack's MS diagnosis with the public because his courage and determination can inspire others affected by this disease. Not many people know this but over twenty years ago, my brother Jeff was diagnosed with MS. In the years since Jeff's diagnosis, researchers have developed new medications and other therapies and I'm hopeful that a cure will be found one day.
Tip: When you are honest with your family and friends about your diagnosis, you can get the support you need to combat your disease.
Vanessa Lachey posted a photo on Twitter of her bare baby bump that was taken by her husband Nick Lachey, and she is not the first celeb to show off her bump. Do you think it is proper to show off your naked bump while pregnant?
OK! NEWS: VANESSA LACHEY POSTS STUNNING PREGNANT PHOTO OF HERSELF ON TWITTER
MORE ON:
Countess LuAnn De Lesseps
Article continues below advertisement
It's been over twenty years since Annie Leibovitz photographed a naked and very pregnant Demi Moore for the cover of Vanity Fair and celeb baby-bump shots don't garner as much controversy these days. Nonetheless, it takes courage to pose nude while pregnant and I commend Vanessa Lachey for her confidence and I wish Nick and Vanessa all the best with the upcoming birth of their son.
Tip: Pregnancy is beautiful and expectant mothers should embrace their transformed bodies.