STYLE
What Would the Countess Do? Jennifer Hudson's Family Murder Trial; Lindsay Lohan Reacts to Rosie O'Donnell's Comments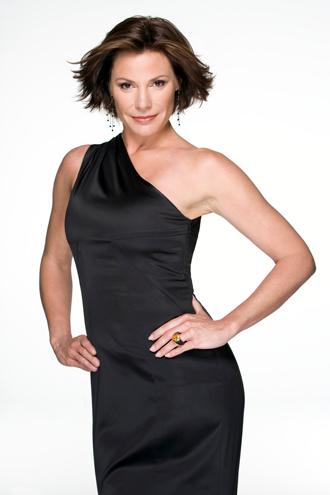 When it comes to etiquette, manners and overall good behavior, even celebrities need help navigating the rough waters of stardom! It's a good thing Countess LuAnn de Lesseps of The Real Housewives of New York City is joining forces with OK! to school them on the right thing to do! In a rough situation, we just ask, "What would the countess do?" This week, the countess chimes in on Jennifer Hudson's family's murder trial and Lindsay Lohan's reaction to Rosie O'Donnell's comments about her.
Article continues below advertisement
The trial has begun in the murders of Jennifer Hudson's family. But some experts feel that Jennifer Hudson's fame could sway the jury. Do you think a celebrity's involvement in a court case will have an effect on the outcome?
OK! NEWS: JENNIFER HUDSON'S STAR STATUS MAY SWAY THE JURY IN FAMILY MURDER CASE
There is no doubt that the prosecution will try to use Jennifer Hudson's fame to it's advantage and the defense will most likely say that the defendant can't get a fair trial due to Jennifer's involvement. When Jennifer sits in that courtroom she is not there as a celebrity, she is a young woman whose mother, brother and nephew's lives were taken from them and she has the right to seek justice for their deaths just like any other person.
Tip: Remember to tell your family that you love them every day.
Rosie O'Donnell spoke out on the Today show yesterday that she doesn't think that Lindsay Lohan is capable of playing the role of Elizabeth Taylor. Now Lindsay has responded saying that she felt Rosie's comments were "intrusive." Is it better to stay quiet when someone slams you or does it help the situation to speak out?
OK! NEWS: LINDSAY LOHAN CALLS ROSIE O'DONNELL'S INSULTS "INTRUSIVE"
MORE ON:
Countess LuAnn De Lesseps
Article continues below advertisement
Rosie is entitled to her opinion but I think that the people who cast Lindsay Lohan in this role believe that she will do a great job or they wouldn't have chosen her. For Lindsay, this is the opportunity of a lifetime and instead of focusing on Rosie's comments, she needs to concentrate on making this her best performance ever.
Tip: It's important to believe in yourself in spite of what others say.
The 5th Season of Bravo's Real Housewives of New York City will begin on June 4. For everything Countess LuAnn, check out www.luanndelesseps.com, follow her on Twitter and check out her Facebook page!