STYLE
What Would the Countess Do? Kellie Pickler Shaves Her Head and Jessica Simpson Talks Of Baby Weight Struggles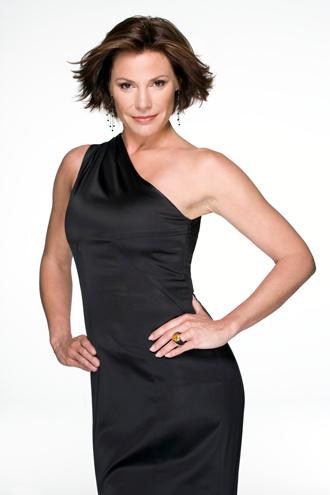 When it comes to etiquette, manners and overall good behavior, even celebrities need help navigating the rough waters of stardom! It's a good thing Countess LuAnn de Lesseps of The Real Housewives of New York City is joining forces with OK! to school them on the right thing to do! In a rough situation, we just ask, "What would the Countess do?" This week, the Countess chimes in if Kellie Pickler shaving her head and Jessica SImpson's weight struggles. And don't miss the new season of Bravo's Real Housewives of New York City airing on Monday nights.
Article continues below advertisement
Kellie Pickler shaved her head after her friend was diagnosed with breast cancer. Do you think many celebrities would do this or be worried about their careers?
OK! NEWS: KELLIE PICKLER SHAVES HER HEAD TO RAISE AWARENESS FOR BREAST CANCER
Kellie shaved her head on national television to raise awareness that many women under forty, like her girl friend, get breast cancer before they begin regular mammogram screenings. This is why self-breast examinations are so important for all women, including women in the twenties and thirties. I admire Kellie for putting her friend before her hairstyle and for bringing attention to this important issue.
MORE ON:
What Would the Countess Do
Article continues below advertisement
Jessica has always been open about her struggle to maintain a healthy weight and as a star who is also a spokeswoman for Weight Watchers; she has even more pressure than the average women to return to her pre-baby weight. It's best to lose baby weight by eating right and exercising because extreme dieting can be dangerous to both the mother and the baby especially if the baby is breastfed.
Tip: A great way to lose weight is to put your baby in a jogging stroller and go for a walk or run every day.