STYLE
What Would the Countess Do? Miley Cyrus' Engagement and Phillip Phillips' Kidney Surgery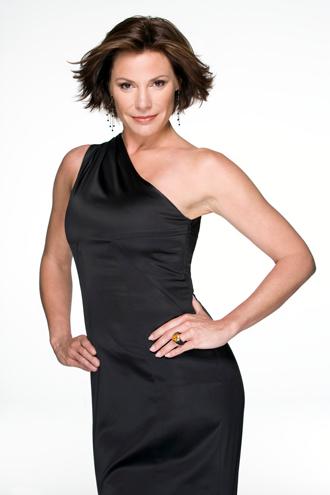 When it comes to etiquette, manners and overall good behavior, even celebrities need help navigating the rough waters of stardom! It's a good thing Countess LuAnn de Lesseps of The Real Housewives of New York City is joining forces with OK! to school them on the right thing to do! In a rough situation, we just ask, "What would the Countess do?" This week, the Countess chimes in if Miley Cyrus and Liam Hemsworth are too young to get married and if American Idol winner Phillip Phillips should have put his health in jeopardy for the show. And don't miss the new season of Bravo's Real Housewives of New York City airing on Monday nights.
Article continues below advertisement
Miley Cyrus, 19, and Liam Hemsworth, 22, have just announced that they are engaged. Do you think this is too young to get hitched or do you think they are more grownup being in the acting business since they were young?
Liam and Miley met three years ago and have been dating each other exclusively for quite some time. Although they are young, both actors had to grow up faster because of their careers. It says a lot about the couple that Miley's parents are thrilled that Liam proposed. I congratulate them on their engagement and wish them all the best.
Tip: If you decide to marry at a young age, make sure you understand each other's goals and dreams so that through the years, you grow together rather than apart.
OK! NEWS: MILEY CYRUS IS ENGAGED TO LIAM HEMSWORTH
American Idol winner Phillip Phillips has finally undergone kidney surgery to fix a problem that has plagued him throughout the entire season. He was in pain every week, but refused to quit the show. Do you think it is smart to risk your health and not give up a chance at a huge career opportunity?
MORE ON:
What Would the Countess Do
Article continues below advertisement
I admire Phillip Phillips for never giving up even though he was in constant discomfort from kidney stones (which I've had and are extremely painful). He was confident enough in his talent to risk his health and his gamble paid off big-time. Now that he's won, he can undergo surgery and take time to heal before going on tour. I think he made the right choice.
Tip: Never give up on your dreams.
OK! NEWS: AMERICAN IDOL WINNER PHILLIP PHILLIPS UNDERGOES KIDNEY SURGERY