STYLE
What Would the Countess Do? Substance Abuse Problems; Political Confrontations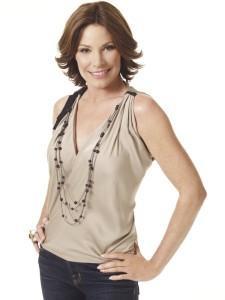 When it comes to etiquette, manners and overall good behavior, even celebrities need help navigating the rough waters of stardom! It's a good thing Countess LuAnn de Lesseps of the Real Housewives of New York is joining forces with OK! to school them on the right thing to do! In a rough situation, we just ask, "What Would the Countess Do?" This week the Countess chimes in on Emmys fashion and dealing with party accidents.
Article continues below advertisement
It was just revealed that Amy Winehouse died of alcohol poisoning. If you think someone you know has a substance abuse problem, how do you approach them without offending them?
The best time to approach a friend or loved one about their substance abuse problem is when they are sober and in a place where they can listen. Since one of the symptoms of addiction is denial, be prepared for your friend to argue that while they may over indulge at times, their partying is not a substance abuse problem. If your friend is not receptive, keep trying and hope that they come to a realization sooner rather than later.
Tip: It's better to offend the living than eulogize the dead.
If someone has a friend with opposite political views, how do you avoid confrontation in group social situations?
I love spirited discussion and think that discussing hot topics like politics in social situations is OK if everyone follows a few rules. First, let each person have a say without interruption. Second, respect different viewpoints without disrespecting the person with those views. Third, if you find yourself getting all hot and bothered, excuse yourself from the conversation before saying something you'll regret later.
Tip: Remember, it's impossible to listen while you are talking.
LuAnn has released an iPhone app called Countess Luann available through the Apple Store. For all information please go to her website www.luanndelesseps.com. For everything Countess LuAnn, check out www.luanndelesseps.com, follow her on Twitter and check out her Facebook page!