STYLE
What Would the Countess Do?: Taking On Too Much at Work; Infidelity in Relationships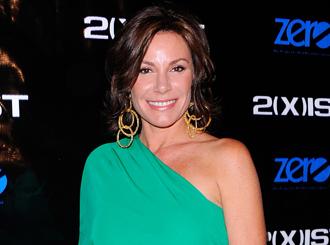 When it comes to etiquette, manners and overall good behavior, even celebrities need help navigating the rough waters of stardom! It's a good thing Countess LuAnn de Lesseps of the Real Housewives of New York is joining forces with OK! to school them on the right thing to do! In a rough situation, we just ask, "What Would the Countess Do?" This week the Countess chimes in on spreading yourself too thin and forgivnance when it comes to cheating!
Article continues below advertisement
What if you're taking on too much at work and feeling spread thin? How do you address it with your supervisor without coming off as not willing to work?
Today, many employers are trying to do more work with less staff and this can make even the most dedicated employees feel burnt out. If your work (and your mental health) is suffering because your boss expects more than you can give, ask for a meeting to discuss your concerns. Come to this meeting with a list of your duties written on a calendar so that your boss understands just how much you are expected to complete in one workweek. This way, you can work together to figure out a mutually agreeable solution.
MORE ON:
Countess LuAnn De Lesseps
Tip: Your boss is not a mind reader, so speak up when you have concerns!
If a spouse or significant other cheats, should you forgive them and move on, or call it quits?
Every relationship is unique and if your spouse or significant other cheats, you may react differently than someone else whose partner was unfaithful. I suggest that you first try to figure out why this happened before you make any decisions. If your spouse or significant other is unrepentant or expresses a desire to end your relationship, it's probably time to call it quits. If your other half is truly sorry and it was a one-time mistake, you might choose to stay together and work on your relationship.
Tip: Forgiving is easier than forgetting.
For everything Countess LuAnn, check out www.classwiththecountess.com, follow her on Twitter and check out her Facebook page!
Tune in to Bravo on Thursdays at 10 ET for the third season of The Real Housewives of New York.