VIDEOS
11 Things We Learned from Last Night's Real Housewives of New Jersey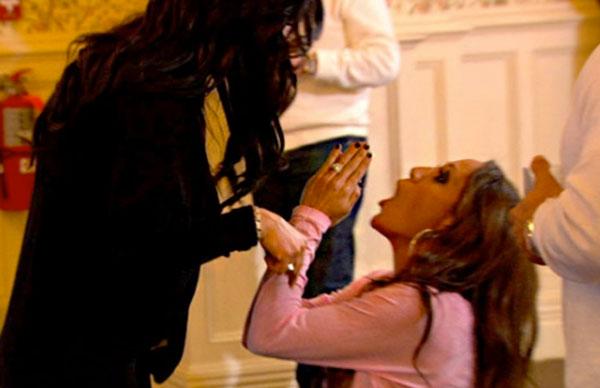 Article continues below advertisement
Every episode, nay, every scene should begin with those babies dancing or hamming it up. SPIN-OFF, PLEASE.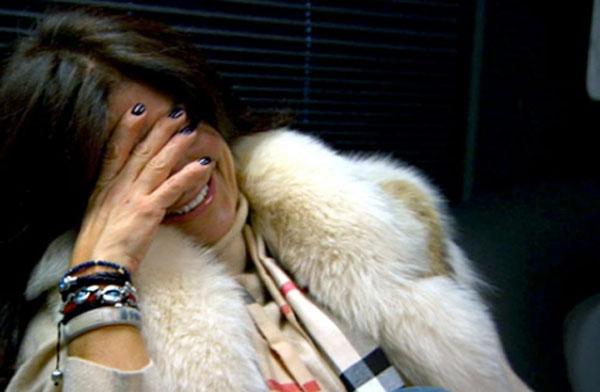 The Wakiles are saints.
I would not want to be witness to this doomed retreat, so I'm hugely impressed that Kathy and the gang were willing to attend what was sure to be the worst country retreat since the Blair Witch Project.
Melissa believes that Teresa is jealous of her marriage.
Listen, the Gorga marriage does seem awesome and sexy and connected and all that. But it sometimes seems like a full-blown character on this series.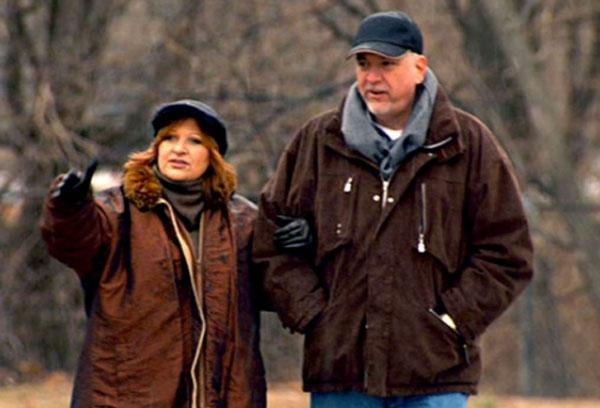 Caroline is afraid of heights.
What is more charming and adorable: Albert Manzo uncharacteristically opening up to his wife (and the audience), Caroline facing her fear of heights for her man, or the usually stoic Caroline scurrying, screaming, across a bridge? I think maybe option A.
OK! News: Jacqueline Laurita talks about her fave beauty products!
A flashback helped me learn why Jacqueline is supposedly responsible for the Gorga-Giudice drama.
Article continues below advertisement
I must have blacked out that argument, but I don't buy it, either. Who can forget that watershed christening episode circa 2011 with Joe Gorga screaming at his father in Italian about the deterioration of his relationship with his sister? This drama pre-dates Jacqueline.
The Gorga-Giudice clan can fight within 30 seconds of entering the same space.
Arrive at retreat, put down suitcases, start shouting at each other mere inches from the threshold.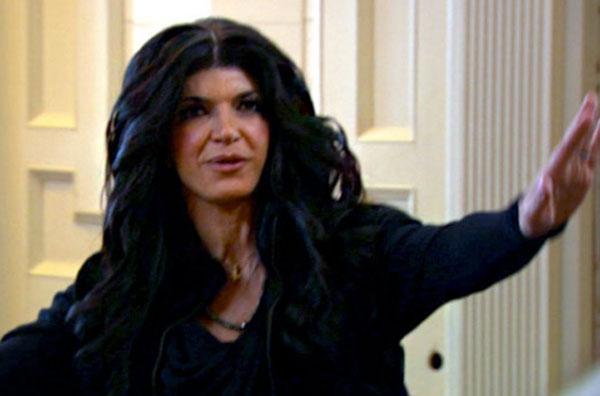 Teresa is upset about Jacqueline calling her a moron on Twitter.
This is the second fight in 3 episodes about something someone else said on Twitter. Ladies. This is full-on, high-school, mean-girls nonsense. I think the Real Housewives of New Jersey needs a social sabbatical.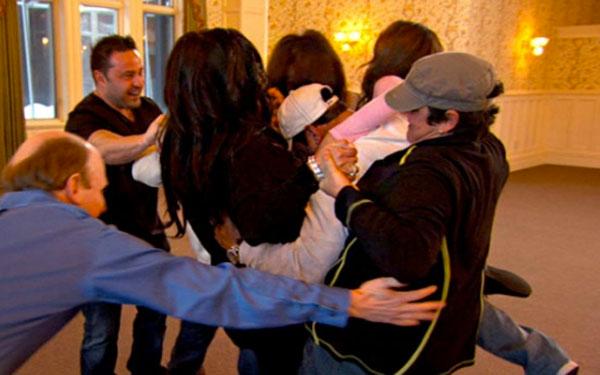 Team building activities require lots of curse words.
The group was actually pretty good at standing on rectangles of colored paper in a circle made of rope, but they received some special help from the letter F.
Article continues below advertisement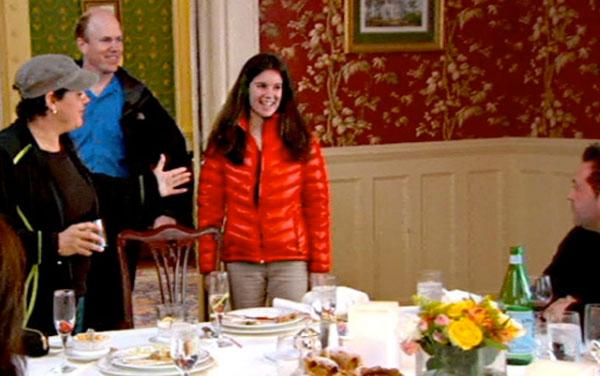 These two didn't know what they were getting into.
That said, they seemed remarkably calm while Melissa was screaming on her actual knees and kissing Teresa's actual ring (which she ripped out of Melissa's hand so quickly I was worried the diamond would cut her lips).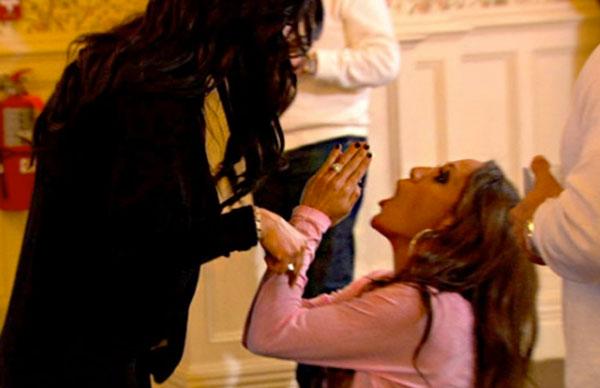 We all have our tipping points.
For Teresa, it's being called "scum" by your brother on television. I can understand that.
Joe Giudice's tipping point is watching his wife be called scum.
Scuffling ensued. It made me sad. That is all.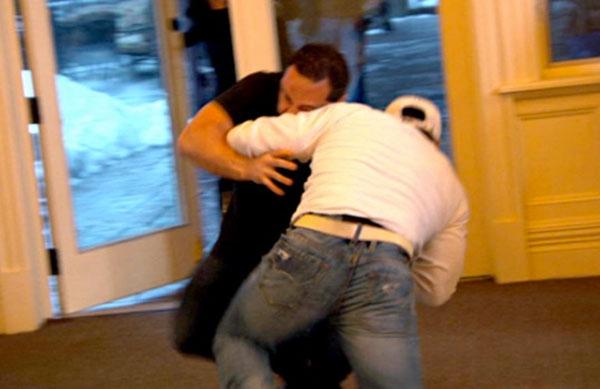 What did you think of this epic fight? One of the worst in RHONJ history? Where do you think it'll end up next week? Tell us in the comments below or tweet us @OKMagazine.