VIDEOS
5 Shows To Watch on TV This Weekend Like The BET Awards, The Dexter Premiere And More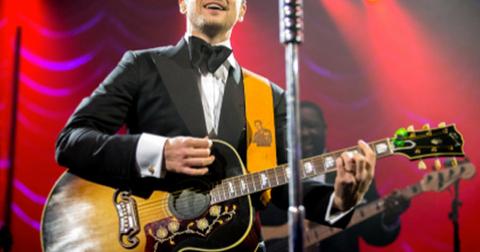 Cheers to the freakin' weekend, ya'll! It's supposed to be kinda rainy here on the East Coast, so if the weather fails, we know what we'll be doing—watching TV, natch. Here's what's exciting us on the tube this weekend, in addition to our usual Sunday night suspects like The Real Housewives of New Jersey and Princesses: Long Island..
Say Yes To The Dress: Bridesmaids. Friday at 9 and 9:30pm on TLC. Season 4 kicks off tonight which makes sense since we're right in the heart of summer wedding season 2013. This show also will make you feel better about that terrible hot pink dress your bride BFF made you wear that one time, so that's a plus.
Article continues below advertisement
Anna Nicole. Saturday at 8pm on Lifetime. The biopic based on the rise and fall of Anna Nicole Smith finally airs tonight and we're pretty pumped about it. We seriously miss her, guys.
BET Awards. Sunday at 8pm on BET. Ready to hear who's performing at Sunday night's event? Mariah Carey, Nicki Minaj, Ciara, Eryka Badu, Justin freakin' Timberlake and tons more. Done.
Dexter. Sunday at 9pm on Showtime. Even though Dexter didn't win our poll for best scripted show of the summer, we know you're still looking forward to tonight's premiere of the very last season ever. True?
Long Island Medium. Sunday at 9pm on TLC. It's a really tough call on which Long Island TV ladies we like better—the Long Island medium or the Princesses—but it's unanimous that we'll miss Theresa after her season finale on Sunday. Sad face.
What will you be tuning into this weekend? Any other biggies we missed? Tweet us @OKMagazine!