VIDEOS
5 Things Fergie Should Do Before Baby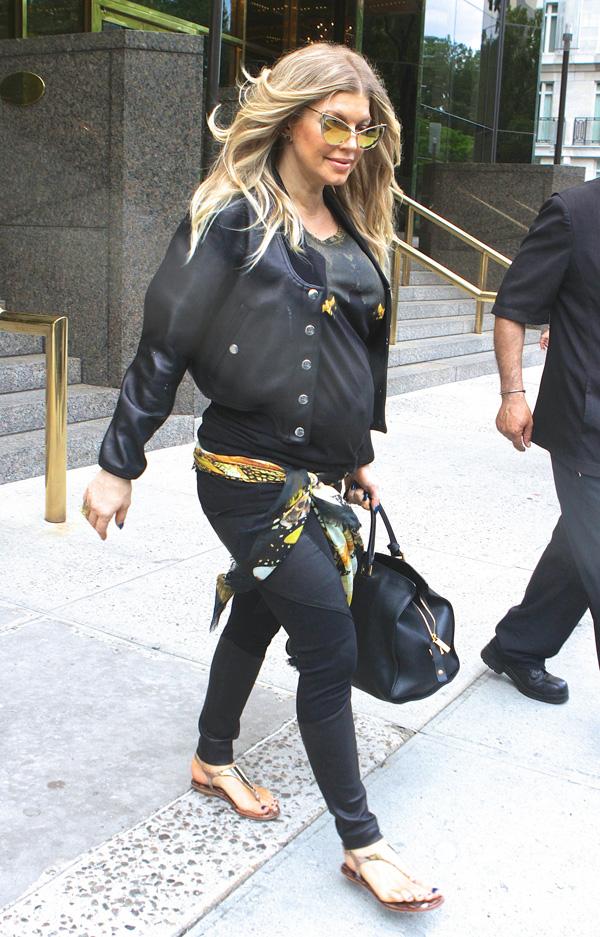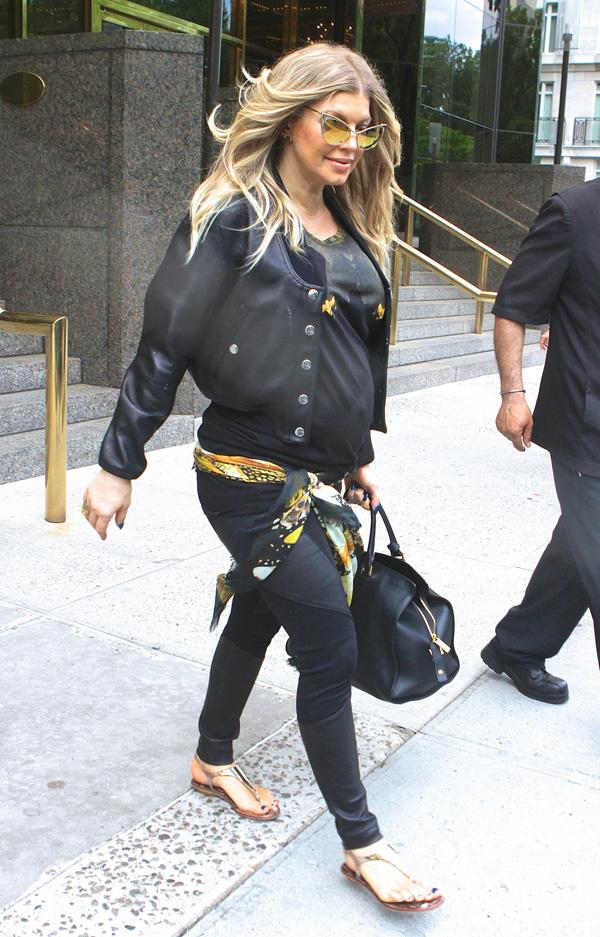 Fergie and Josh Duhamel haven't revealed a due date for their impending little bundle of joy, but since the celeb couple announced their big news in mid-February, I'm speculating we can look forward to a September arrival (again, purely guesswork on my part). As a new mom, Fergie is going to have a lot on her plate and loads of busybodies telling her how to raise her kid. Well Fergie Ferg, here is the only advice you need, my recommendations of five things you should get out of your system before baby arrives.
Article continues below advertisement
2. Wear your hair loose.
Babies love pulling hair. I have no idea why, but I can tell you it hurts like hell. Somehow they always manage to find those fine strands that make one feel particularly tender-headed and they pull...hard. The plus side? You can cut blowouts out of your budget because they become pointless. The downside? The ponytail becomes your new best friend.
3. Shop alone.
Now Fergie, I understand that as a celebrity you probably have a stylist who pulls fabulous clothes and presents you with a rack to choose from, making shopping like a civilian unnecessary. But when you're a parent, there's a cherished freedom in those rare moments when you can run any errand by yourself. Grocery shopping alone on a Friday night? Feels like vacay as a mom! So run your errands peacefully now, sister.
Article continues below advertisement
Photos: Celebs Who Look Like Other Celebs
4. Go to the movies...a lot.
Round up Josh and see every movie you can before baby arrives, even the bad ones. Once your kiddo is born, spending two hours in a movie theater starts to feel like wasted time you could use to do other things. Plus it's the last months before your duo becomes a trio and it's nice to spend those moments on dates with the hubby.
5. Catch up with your girlfriends.
It will be a long time before you can have an uninterrupted catchup sesh with your girls, so get them together or hop on the phone now so that you're not too lost on their lives when you finally come up for air weeks or months after you deliver. My children are either begging to talk to whoever I'm on the phone with at any given time (and then proceed to just sit there and smile at it in silence) or throw my cell on the ground (which I'm convinced is their way of completely disconnecting me from the outside world). Either way, you need girl time... now!
What's your advice for Fergie before baby is born? Offer up your suggestion in the comments below or tweet @OKMagazine.