VIDEOS
Amber Rose Declares Her Love For Wiz Khalifah With a Tattoo!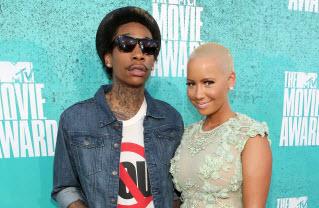 Amber Rose forever declared her love for Wiz Khalifa by getting a tattoo of his face on her arm! The model who is known her for ink posted this picture last week on Instagram of her tattoo in progress, "Anotha week Anotha Tatt with @bobby_serna." She then followed up with this photo on Wednesday of the finished product with a caption that read, "True Love #Cam&Amb :-)"
What do you think of Amber's new tattoo? Let us know on Twitter @OKMagazine and in the comments below!
Article continues below advertisement