VIDEOS
WATCH: Amber Rose Looks Unhappy Arriving At LAX Amid Photoshop Controversy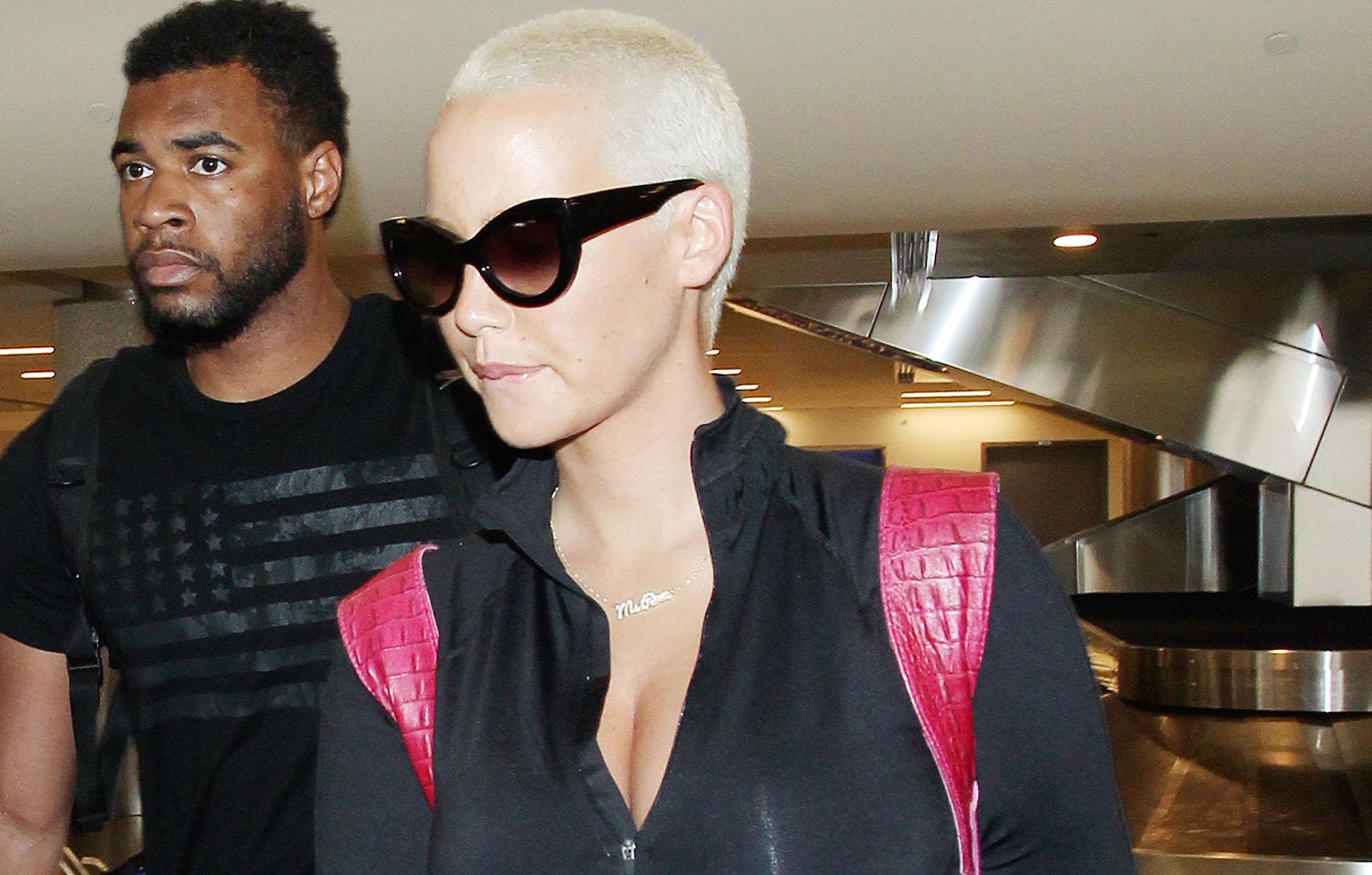 Amber Rose was simply not in the mood to talk when she arrived in LAX airport after a trip to Maui.
PHOTOS: Amber Rose Addresses Photoshop Controversy
Dressed in a black jumpsuit and shades, the curvy beauty looked pretty agitated as she and her security arrived back home. Maybe she doesn't like the paparazzi anymore due to some unflattering photos they took of her while she was on the beach last week.
Article continues below advertisement
Amber addressed the photos, saying on Instagram, "Fortunately u don't have paparazzi purposely taking bad angled unflattering pics of u. Unfortunately I do. Has anyone ever taken a pic of u when u weren't looking and put it on the Gram without telling u? Horrible right? Welcome to my life Lol it's all about how u pose. I know my very best angles in every pic I take."
Check out the video of Amber above. What did you think of the photoshopped pics? Let us know what your thoughts on in the comments section below.