VIDEOS
WATCH: Ariana Grande Trips And Falls During "Honeymoon Tour" Performance in Toronto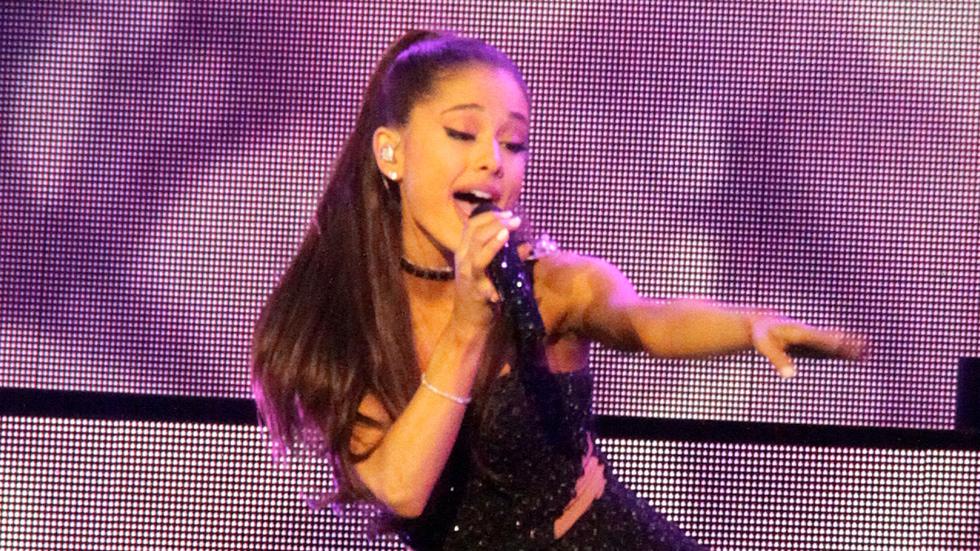 Ariana Grande is on the road with her Honeymoon Tour, for which she's traveling the US and Europe from late February until September of 2015. Busy lady! But perhaps Ariana needs a bit more practice dancing in her thigh-high stiletto boots, because during yesterday's performance in Toronto, Canada, she fell flat on her face while singing her biggest hit, "Bang Bang!" More like "boom boom" amirite?!
PHOTOS: Ariana Grande And Big Sean's Most Adorable Instagrams
Article continues below advertisement
However, Ariana recovered quite nicely from her fall, even belting out a high note while she was still kneeling on the ground. You can barley even tell that she fell! Clearly she learns from the pros.
Watch the video above to see Ari's fall—the face plant happens at around the :50 second mark—and her otherwise flawless performance.
WATCH: Ariana Speaks Japanese To Her Fans In Asia
Do you think Ariana recovered well from her trip? Do you plan on buying tickets to her Honeymoon Tour? Tweet us @OKMagazine.