VIDEOS
Bachelor Nick Viall & Vanessa Grimaldi Say They're Not 'Awkward,' They Were Just Keeping It 'Real' On 'After The Final Rose'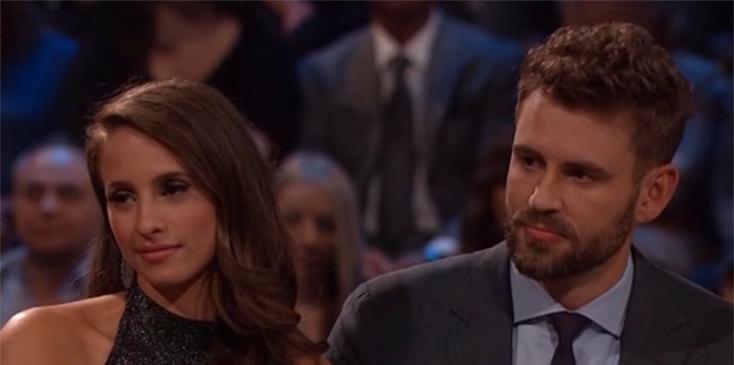 Put your hatin' twitter fingers away Bachelor Nation, Vanessa Grimaldi and Nick Viall are happy, and in love – fans just didn't get a chance to see it!
Vanessa and Nick looked like a real happy couple when responding to backlash regarding their "awkward" After The Final Rose appearance.
"I didn't feel awkward or any tension," Vanessa told Access Hollywood. "I just think we were being honest about the struggles of any normal relationship."
Article continues below advertisement
Oh, that's what that was.
Nick also talked about the show downplaying their love by not airing all of their fun and romantic moments.
"Clearly I wouldn't get engaged to someone I didn't have a lot of fun with," he explained.
To see the full clip, click the video above!
What do you think about Nick and Vanessa's relationship? Let us know your thoughts in the comments section!