VIDEOS
Watch: Try to Find a Dry Eye When Barbara Walters Sign Off From The View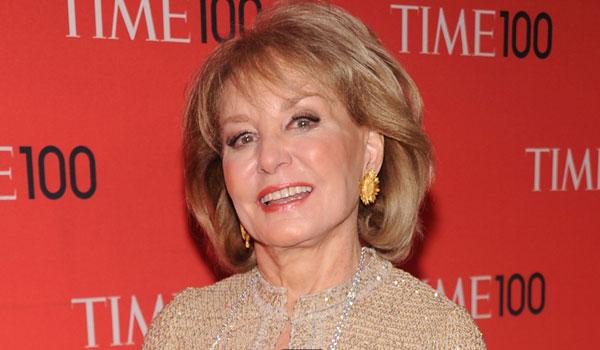 Barbara Walters officially ended her 13-year run as a co-host on ABC's The View Friday morning, but she signed off as only the legendary journalist can—with a final word that's both inspiring and tear-inducing.
Oprah Winfrey surprised Babs with an appearance on the talk show, thanking her for being a pioneer as well as introducing a slew of highly-respected female journalists who she's inspired, including Savannah Guthrie, Katie Couric and Diane Sawyer.
Article continues below advertisement
Who could possibly top Oprah? Hillary Clinton comes close! Barbara jokes that the politician looks so good sitting at The View table she should just take her place, then people would stop asking her what she's doing next all the time. Barbara also offers Sherri Shepherd a snap correction you have to see to believe.
And Barbara attempts to lighten up the mood in her emotional final remarks with a little talk about botox.