VIDEOS
WATCH: Beyonce Takes A Selfie With A Lucky Fan And Shows Off Her Flawless Legs!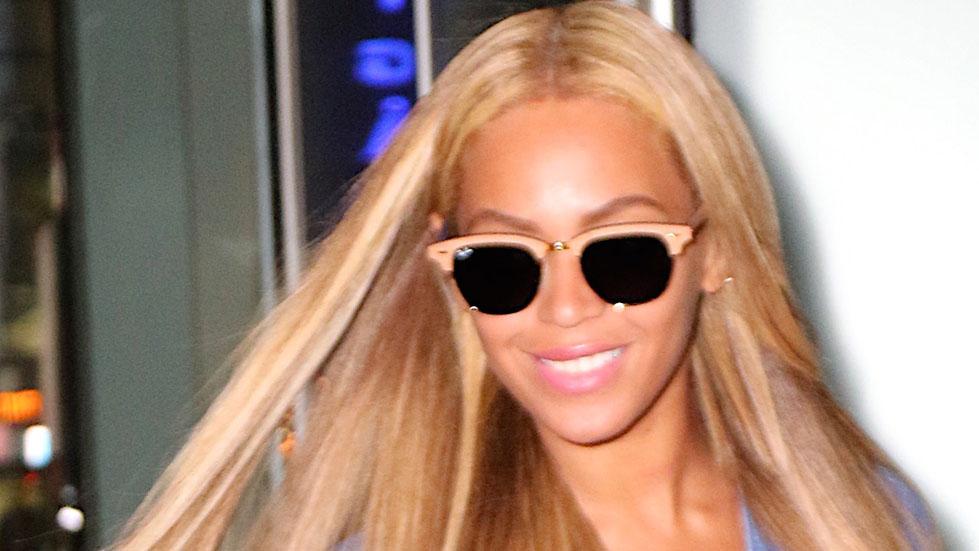 What a lucky young man!
As Beyonce left her New York office in her sexy double denim outfit and bone straight blonde hair, a teen waited for her amidst many other adoring fans and paparazzi. The fan asked "Beyonce, can I get a picture with you?" So brave!
PHOTOS: Beyonce Is Struggling To Have Baby No. 2
A cameraman then told the singer, "Beyonce, he loved you for a long time Bey," causing her to smile. She then stopped and took a selfie with the boy! She's amazing. This is the first time we've seen her pose with a fan in quite some time.
Article continues below advertisement
Immediately after, she continued to her awaiting SUV.
PHOTOS: Does Jay Z Have A Secret Lovechild?
Check out the video above of Beyonce making a fan's life. What are your thoughts on her taking the selfie? Let us know in the comments section below.