VIDEOS
Bringing Up Bates Preview: The Bates Take A Family Vacation To Florida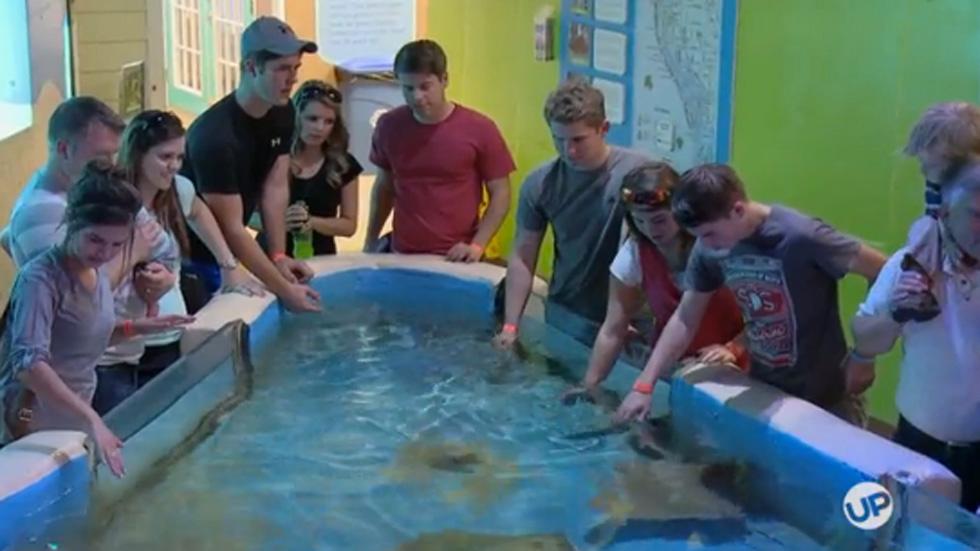 Last week on Bringing Up Bates, the Bates family found out the gender of Erin and Chad's baby on Thanksgiving, and this week, they get to find out the sex of Alyssa and John's first child, too! In this episode, the family takes a trip down to Florida to visit their daughter and her husband, visiting beaches and aquariums and everything that The Sunshine State has to offer. That sounds fun and all, but we'd imagine that the best part of their trip was finding out if they were going to be adding a niece or a nephew to their growing family...
Article continues below advertisement
WATCH: Zach And Whitney Bates Adjust To Life As New Parents
You'll have to watch the episode to find out if Alyssa and John are expecting a boy or a girl, but in the meantime, check out the clip above where the family visits the aquarium. And you'll definitely want to tune into this episode—airing Thursday, March 12 at 9pm on Up TV—to see how the ultra-conservative Bates family handles a beach!
MORE ON:
bringing up bates
Do you want Alyssa & John to have a boy or a girl? Do you think the Bates will wear swimsuits in the ocean? Tweet us @OKMagazine.