PHOTOS
Bringing Up Bates Recap: Erin And Chad Reveal Their Baby's Gender On Thanksgiving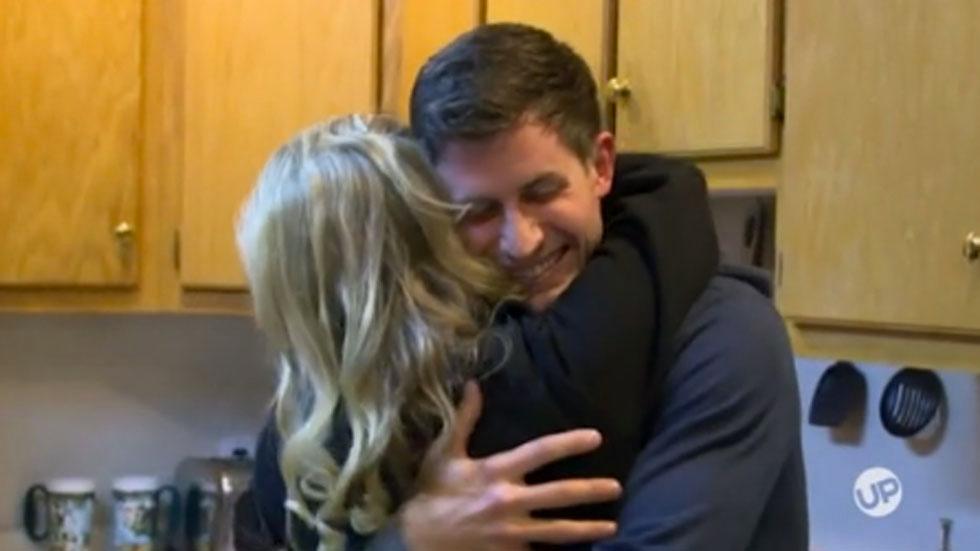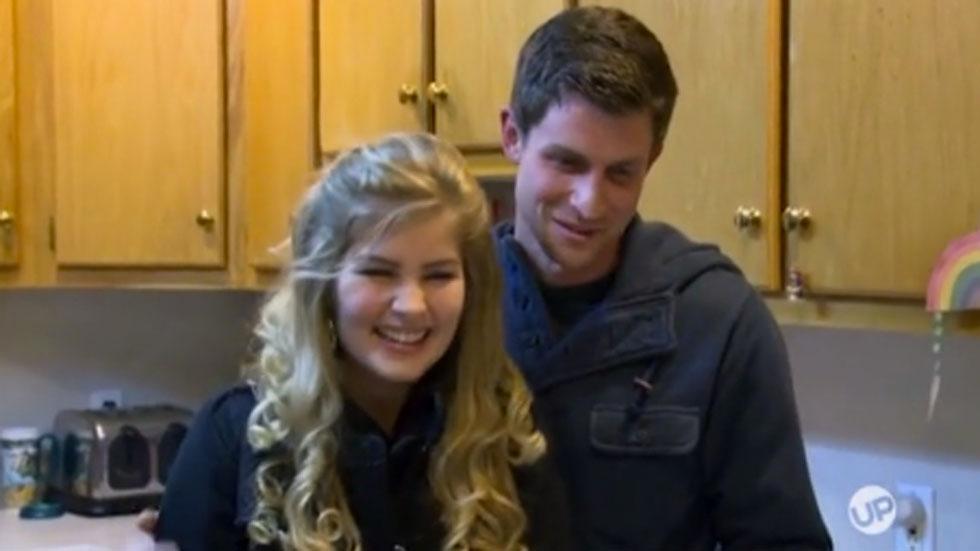 It was a double cause for celebration on this week's Bringing Up Bates—it was Thanksgiving with the entire family, plus, Erin Bates and her husband Chad Paine surprised everyone by revealing their baby's gender during dessert! Read on for our episode 10 recap in photos.
Article continues below advertisement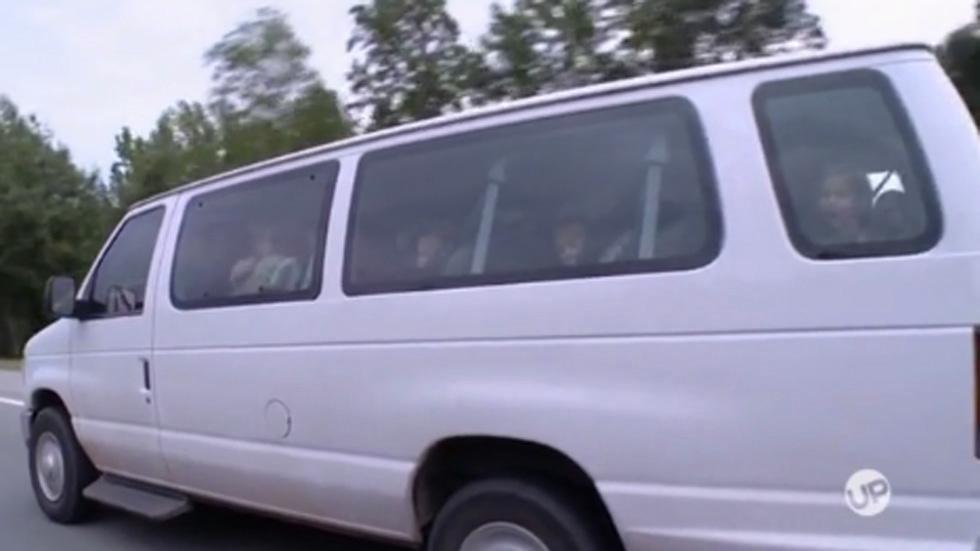 First, we see the Bates family on their three hour drive from Tennessee to South Carolina, their destination for Thanksgiving. Gil's parents live in SC and are housing the entire family for the holiday weekend!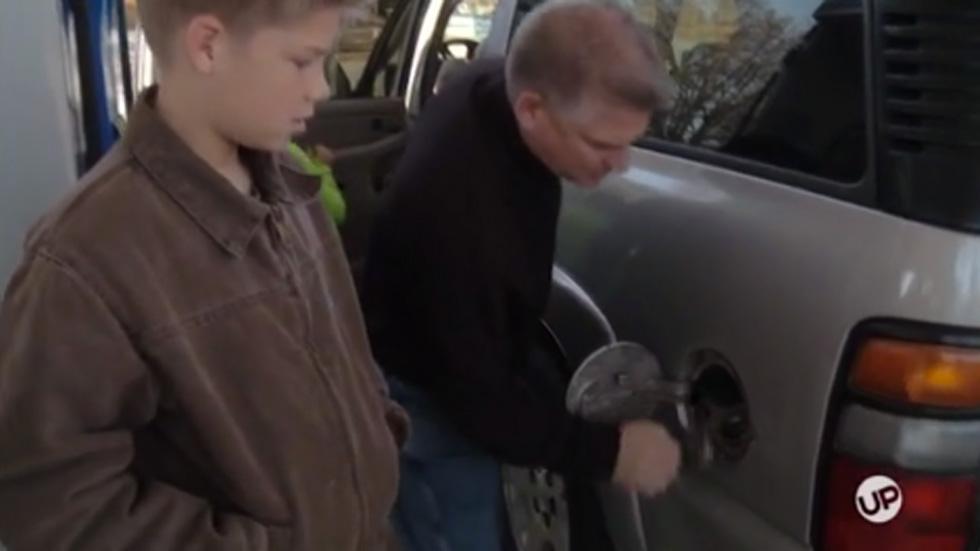 After a few stops for gas and bathroom breaks, the Bates finally arrive to Gil's parents' house, where their quiet doesn't last for long...
Article continues below advertisement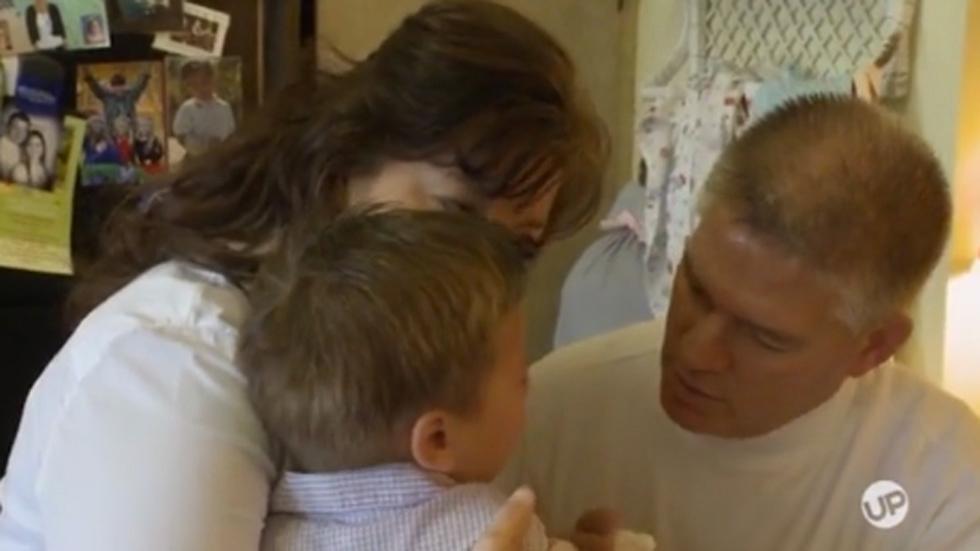 Shortly upon arrival, Jeb Bates, the youngest of the 19 kids, gets his fingers slammed in a door by his older sister, Callie. But hey, it's nothing a popsicle can't fix!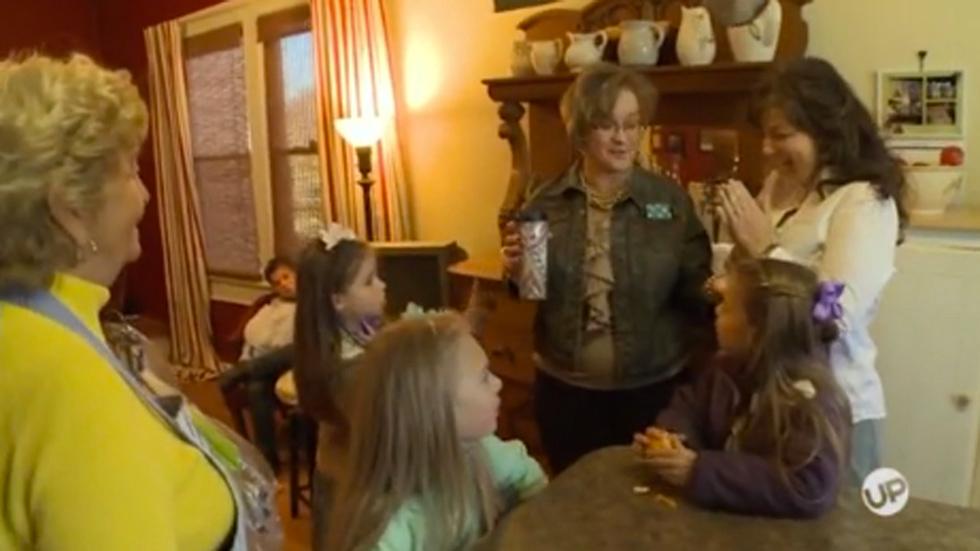 Article continues below advertisement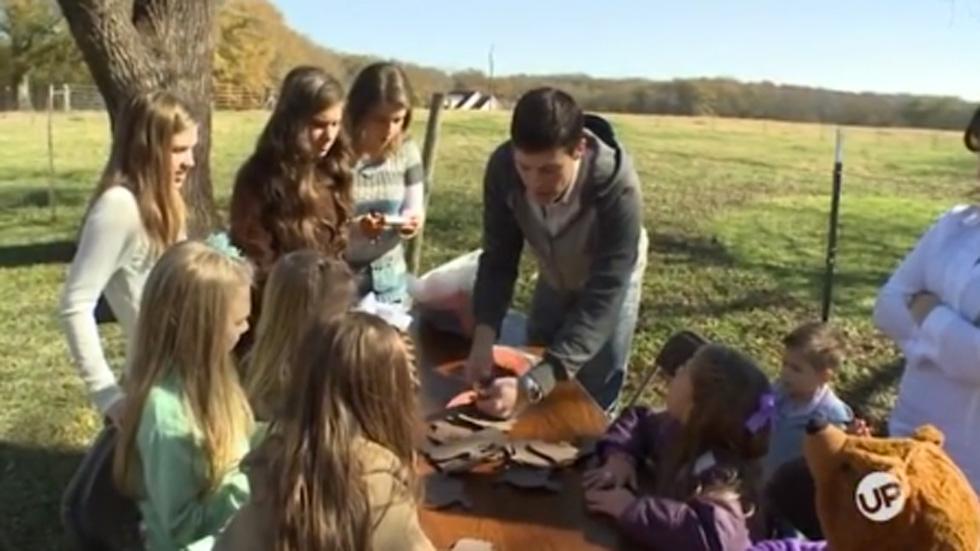 Meanwhile, some of the younger kids are occupied with turkey-themed crafts (led by Michaella's boyfriend, Brandon, who's clearly a keeper), and later the boys enjoy a friendly game of football while their sisters cheer them on.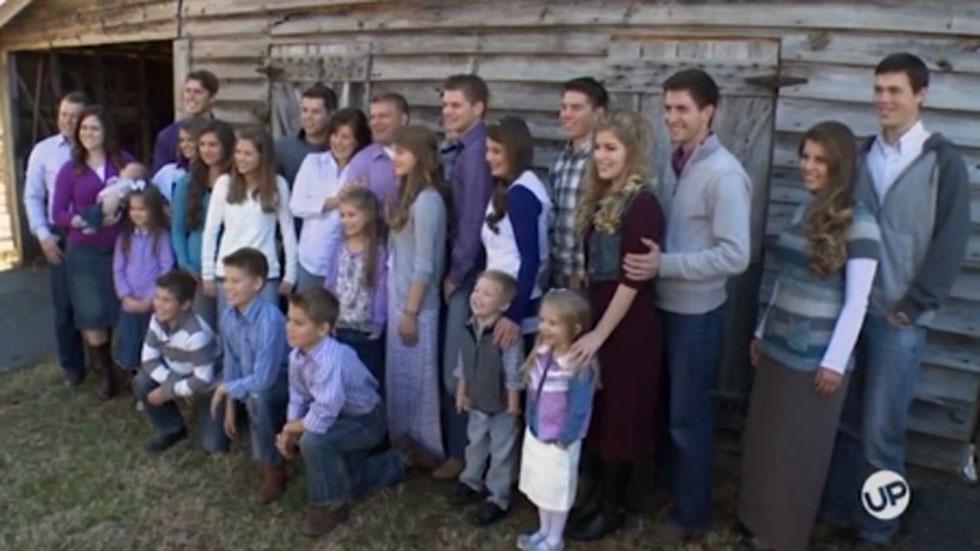 Then, it's time to take the Bates' annual family photo. Erin's husband, Chad, sets up the photo each year. Side note, this is the first Bates portrait that includes a grandbaby!
Article continues below advertisement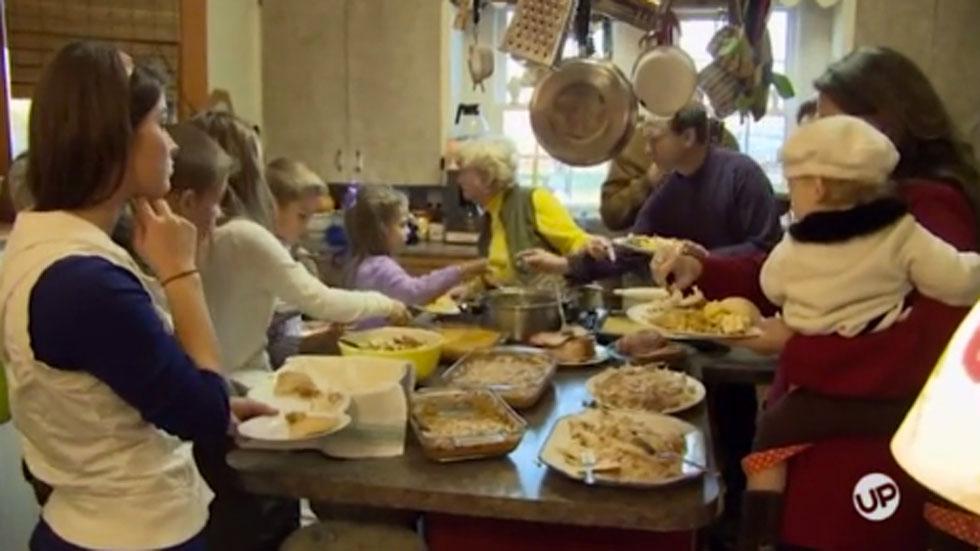 Then, after a little prayer (of course), it's finally time for Thanksgiving dinner. Gil and Kelly reveal that their Thanksgiving meal for 30+ people had a gallon and a half of green beans, 75 rolls of bread and 5 gallons of sweet tea, for starters.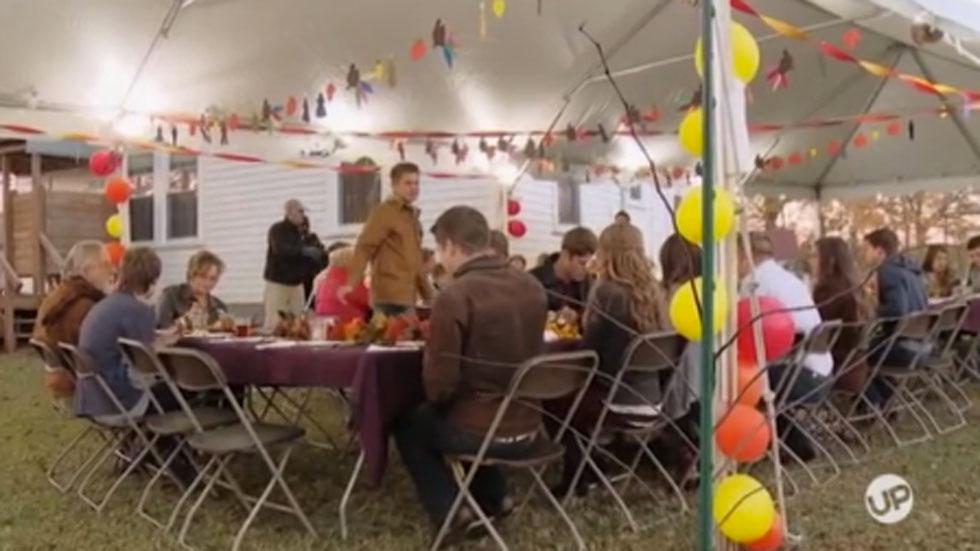 And because that many people probably can't fit around one table, the Bates family enjoys their meal outside in a tent. Gil & Kelly joke that they might have to buy a tent of their own because they could potentially have twenty grandkids within five years!
Article continues below advertisement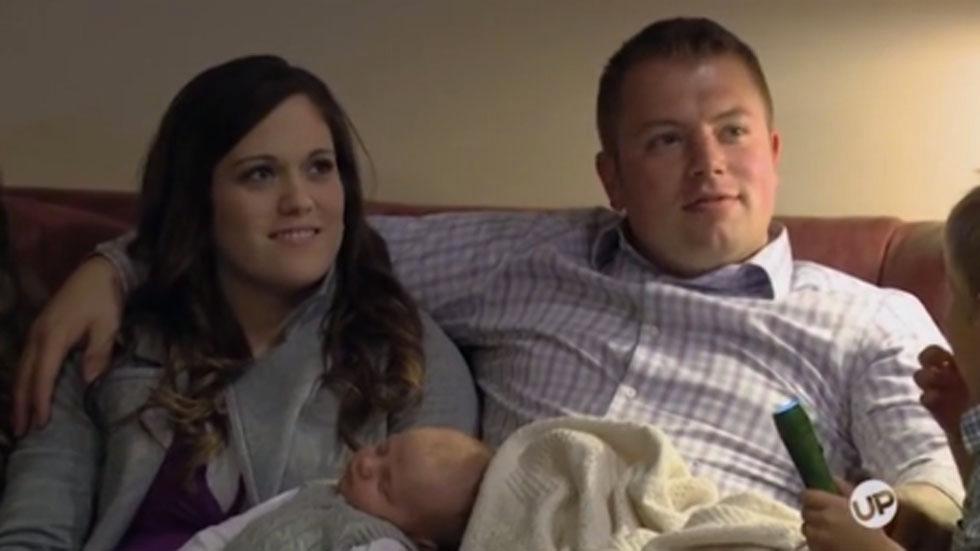 After dinner, each family member takes turns and reveals what they're most thankful for. Not surprisingly, most of them say "my mom and dad and my brothers and sisters," but the married kids—Zach, Erin, and Alyssa, who comes in from Florida with her husband John for Turkey Day—give a special shout-out to their spouses, too.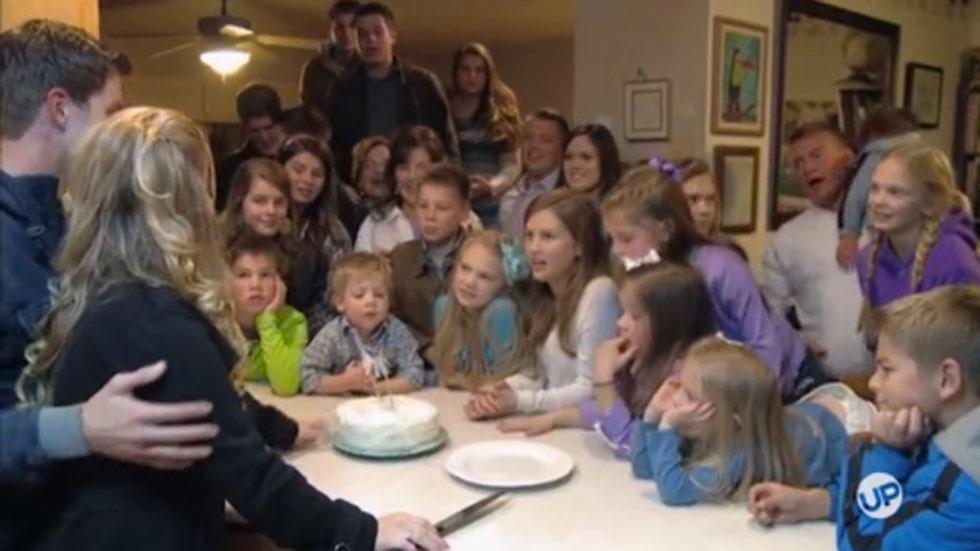 And speaking of spouses, the real big moment comes with dessert, when Chad and Erin reveal that they're going to find out their baby's gender right then and there. Everyone gathers around to see if there's blue or pink frosting inside the gender reveal cake Erin's cousin made...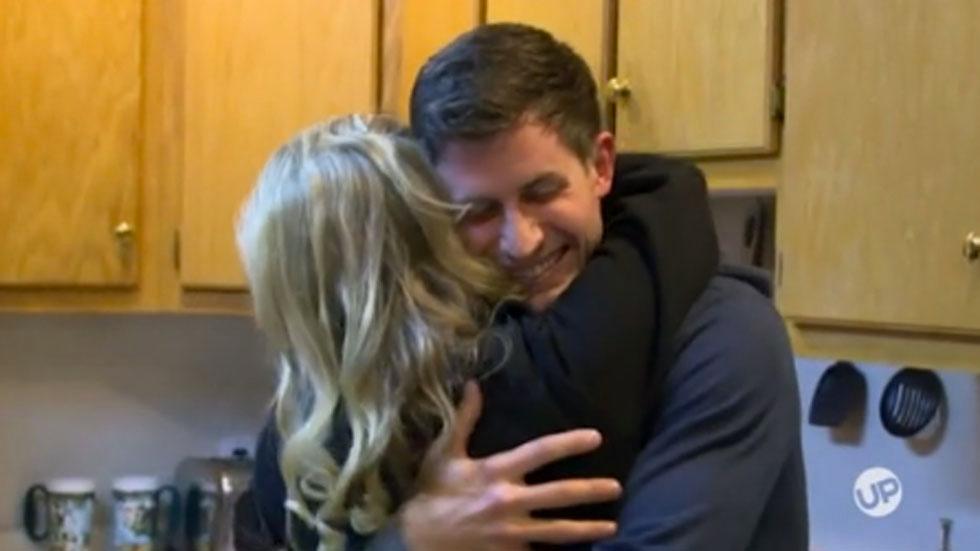 And the verdict? It's a boy! After a few miscarriages, Erin and Chad are thrilled that they finally are carrying a healthy pregnancy and are even more thrilled to have a son. Congrats, you two!
Are you happy that Erin and Chad are having a boy? What was your favorite moment from the Bates Thanksgiving episode? Tweet us @OKMagazine.