VIDEOS
Courtney Kerr Dishes on the One Item She Will Never Wear on a Date Again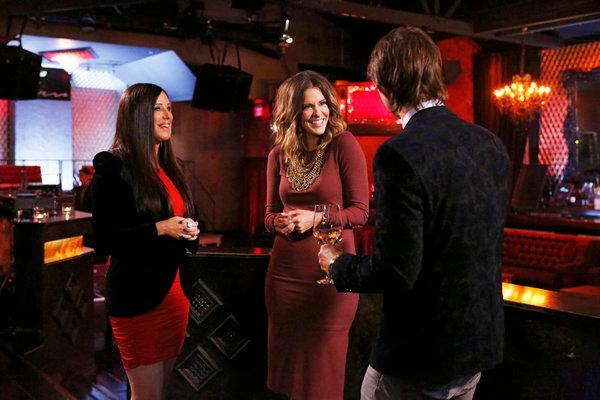 I start thinking about first date outfits before I even have the date on the calendar. Sure, there's a lot wrong with that, but let's just breeze past it and focus on the first date outfit part.
Photos: Cute New Years Eve dresses for any budget
That's what we did with Courtney Kerr, a Bravolebrity known for her adventures in both dating and fashion. She gave us some suggestions for the best thing to wear on a date—including an item guys say they don't notice but totally do. The Courtney Loves Dallas star also offers up advice on not trying new trends or looks on a first date but sticking with what you know works. And if you're not sure what works? Call a gal pal and ask what outfit of yours she recently loved you in and roll with that one. Sadly not all of your body parts are invited out at once on the date, so if the girls are out upstairs, make sure downstairs is covered appropriately and vice versa. Also be mindful of your spray tan! Good lookin' out on that one, Courtney.
Article continues below advertisement
OK! News: Guess who got Reza to shave off his mustache?
Courtney also shared the top 5 things single girls are hearing and while I'd like to throw in "It'll happen when you least expect it!", Courtney's got a pretty solid list. She also dished with us about her dating life now that she's on TV and how it's complicated finding the right dude. Don't worry girl, it will happen when you least—oh no, wait. Um. Just keep doing you, Court.
MORE ON:
Courtney Loves Dallas