VIDEOS
Dallas Stars Josh Henderson and Emma Bell Reveal: "This Is the Seven Deadly Sins Season!"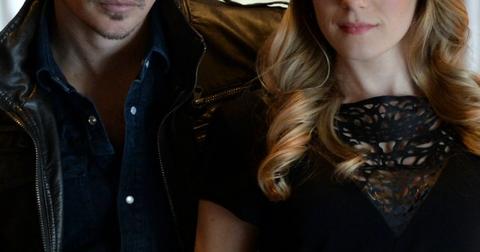 Dallas on TNT is definitely one of the sexiest and most addictive shows on TV. It's filled with lust, greed, envy, wrath, gluttony, pride, sloth. So, it's no wonder that Emma Bell—who plays seductive bad girl Emma Ryland—is calling the new season, "the seven deadly sins season."
Watch: Vanderpump Rules' Star Jax Taylor on The Big Step He Just Took!
When we caught up with Dallas stars Emma and Josh Henderson at the Savannah College of Art and Design's aTVFest, we couldn't wait to find out what exactly will go down when season three premieres on Monday, February 24th at 9pm ET on TNT.
Article continues below advertisement
Watch our exclusive video above to find out more about what's going to unfold as these "sins" overtake the show. And, hear how Emma says both her and Josh slip into a different "swagger" when playing the bad and sexy sides of their characters. Plus Josh pays tribute to Larry Hagman who played Ewing family patriarch JR and sadly passed away in November of 2012. Josh explains how Larry's presence is still in every episode.
Are you psyched for the new season of Dallas? What do you love about the addictive show? Tweet us @OKMagazine or leave us a comment below!