VIDEOS
Daniel Radcliffe Reveals The Major Mishap He Had at a Harry Potter Premiere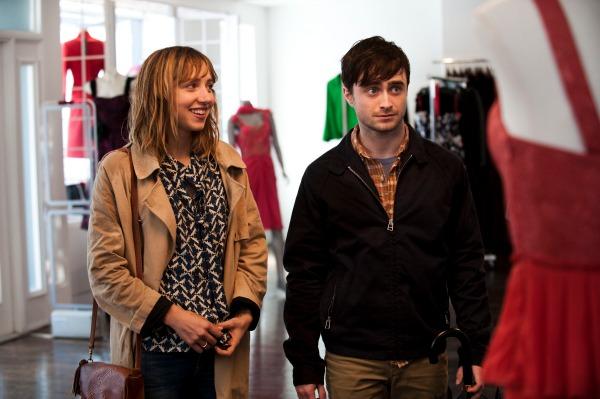 The new romantic comedy What If pairs the charming Daniel Radcliffe with the delightful Zoe Kazan for a story about male/female friendships and the millions of complications that come along with them. However, there is nothing complicated about the fun friendship these two have!
OK! News: Nathan Kress and Jeremy Sumpter talk Into The Storm and why it might need some zombies
When we sat down to chat with them about the film, we found out if Daniel has plans to continue starring in romantic comedies—you know, as a normal man in 2014, one devoid of any special powers. Check out the video to hear what his plans are! One of the more memorable scenes in the movie involves Zoe's character getting stuck in a too-small dress in a fitting room, an unfortunate event Daniel did not realize we ladies have the displeasure of experiencing at some point in our lives. Zoe confirms she's been there and Daniel shared a pretty epic story about grooming gone wrong, just hours before one of his big premieres for a Harry Potter film.
Article continues below advertisement