VIDEOS
Demi Lovato Goes Make-Up Free—And Looks Gorgeous!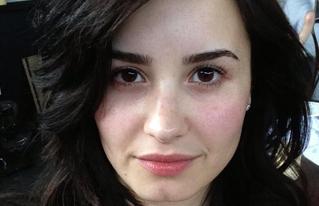 Demi Lovato is all for empowering young girls, and her goal yesterday was to make her fans feel beautiful in their own skin. The returning X Factor judge and singer tweeted out a picture of herself with no make-up on and encouraged her female followers do the same! Demi wrote, "Ladies, be brave today.. take off your make-up and stop using those filters!! WE are beautiful!!!"
Are you a fan of Demi's fresh-faced look? Tell us what you think in the comment box below and send a tweet our way @OKMagazine!
Article continues below advertisement