VIDEOS
Do You Know What Your Favorite Top Chef Masters Contestant's Guilty Pleasure Food Is? Find Out Now!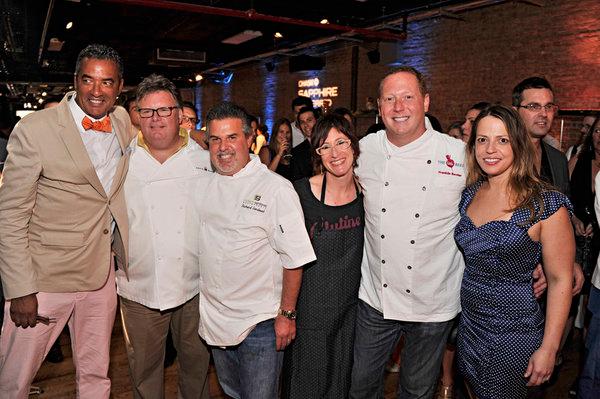 The contestants of Bravo's Top Chef Masters have created some of the finest food in the world, and the judges have had the pleasure of tasting that food.
But guess what, that doesn't meant they don't occasionally dig into a tub of ice cream.
OK! News: Heyyyy Nick Jonas, lookin' good!
When I caught up with the stars of Top Chef Masters on the blue carpet at the season 5 premiere party presented by Chase Sapphire Preferred, I got them to admit what they snack on when they're lounging in sweatpants and unwinding after a long day. Get ready to drool, because everything sounds tasty.
Article continues below advertisement
Photos: What was the first album you bought?
That's not all. I really went there, and asked them what chain restaurants they secretly (and even no-so-secretly!) love. Come on. We all need some fries once in a while. Maybe even right now.
Watch: Wait a minute, is Andy Cohen engaged???
Top Chef Masters airs tonight on Bravo at 10 p.m. ET
What is your guilty pleasure food? I want to hear all the yummy details! What about your favorite chain restaurant? Mine is unabashedly Olive Garden, but I'm not mad at any of the ones mentioned in this video either. Tell me everything in comments below or on Twitter @OKMagazine and @LittleLeap.