VIDEOS
Elisabeth Hasselbeck Signs Off The View—Find Out What She Said to Her Co-host Friends and Foes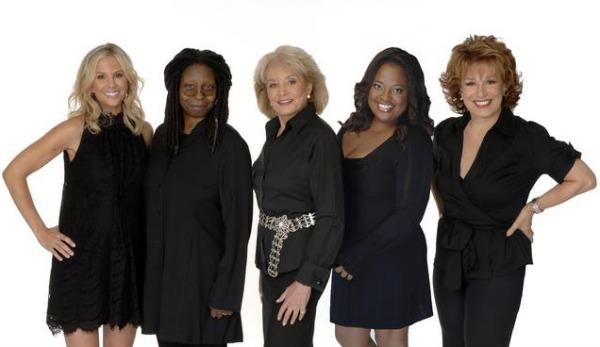 Elisabeth Hasselbeck's ten-year stint on The View is in the rearview mirror after she appeared on today's show.
"First of all, I'm really happy and excited to confirm that, indeed, I will be joining the Fox & Friends team in September," Elisabeth said on the July 10 episode. "I would first like to thank…the entire Fox News channel for this incredible opportunity."
Elisabeth then went on to individually thank each of her co-hosts.
Article continues below advertisement
OK! News: Elisabeth Quits the View—Find Out Where She's Going Next
The 36-year-old talk show star clearly has a soft spot for Whoopi Goldberg. "You are one of the most talented artists on this planet, but…you are even more loving than you are talented," Elisabeth gushed. "You are walking unconditional love...and I am just blessed to have gotten to call myself a friend of yours."
She then moved on to her on-air nemesis, Joy Behar. "Joy…and I have spent the last 10 years sparring over politics," she laughed, adding "I even like when Joy has the ability to throw a one-liner in and make me laugh even when I don't want to. So, I love you. I truly do."
MORE ON:
Elisabeth Hasselbeck
And though Sherri Shepherd was not present, Elisabeth told her that her "protest of absence is not working" and that she considered her "my sister in Christ, my friend for life."
OK! Exclusive: See How Elisabeth Hasselbeck Stays Close to Her Family Despite Her Busy Schedule
Elisabeth then had a message for the show's creator and matriarch, Barbara Walters. "Barbara, I did some math last night, and I could be wrong, but I think had more than 3,000 days working by your side," she said. "Truly because of all that you have taught me, I was prepared to interview political candidates. I feel more than prepared at this point—because of all that you have given me—to move forward. I couldn't have asked for a better leader and mentor."