VIDEOS
Is Everyone Scared of 'Tabatha Takes Over' Star Tabatha Coffey?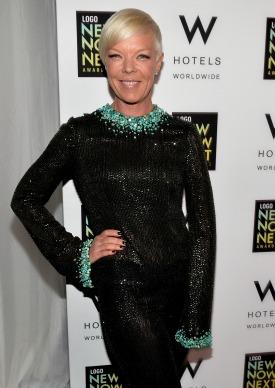 When you say the name Tabatha Coffey to most people, they get a little nervous. Maybe that's because of the reputation she's earned as the star of Bravo's Tabatha Takes Over. She is a no nonsense lady that goes into businesses and turns them around!
Photos: Our favorite (and funniest!) pics of birthday girl Suri Cruise
So when we caught up with her, we asked how many people tell her they are scared of her—check out the video above for her hilarious answer!
Article continues below advertisement