VIDEOS
Exclusive Premiere: Your First Look at the Trailer for Oxygen's Hot New Reality Series The Face Starring Nigel Barker and Naomi Campbell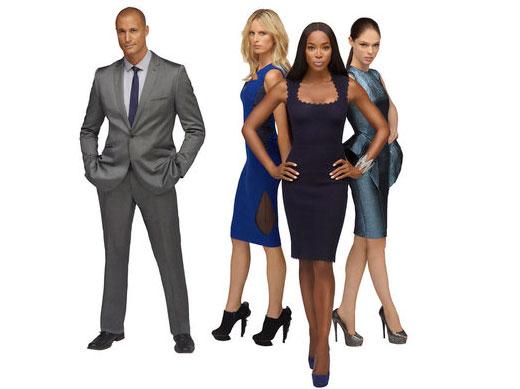 We can hardly wait for February 12th at 9 PM ET to get here!
That's when Oxygen's hot new reality competition The Face premieres and takes you on a ride through the glamorous and high pressure world of modeling like never before.
OK! is so excited to bring you an exclusive first look at the trailer before you can see it anywhere else. Hosted by photographer and former America's Next Top Model judge Nigel Barker, the show looks to find the new face of ULTA Beauty.
Article continues below advertisement
How? Just by narrowing the contestants down to 12 girls who think they have what it takes. They're broken up into three teams--each team coached by a superstar. We're talking Naomi Campbell, Karolina Kurkova and Coco Rocha.
Each week, the aspiring models go through a series of dramatic and life changing challenges and meetings--with their supermodel coaches giving them a dose of reality and tough love every step of the way.
It's safe to say that drama has never looked so beautiful!
Find out more on The Face's web site and don't forget to watch the premiere on Tuesday, February 12th at 9 PM ET on Oxygen!
Will you be watching?