VIDEOS
Five Fun Facts About the Latest Cult Classic, Sharknado!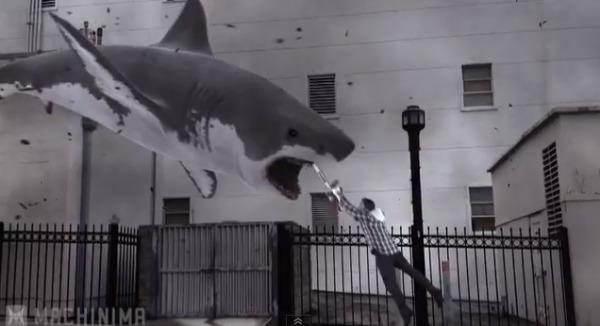 youtube=https://www.youtube.com/watch?v=iwsqFR5bh6Q&w=560&h=315
Disaster movies have always proven to be popular with audiences, but killer bees are just so zzzzzz.
The new rage? Great white sharks. Or, more specifically, great white sharks that form storms and rain down on terrorized victims living in Southern California. That's the premise of the new instant cult classic, Sharknado, which debuted on the Syfy network last night.
Article continues below advertisement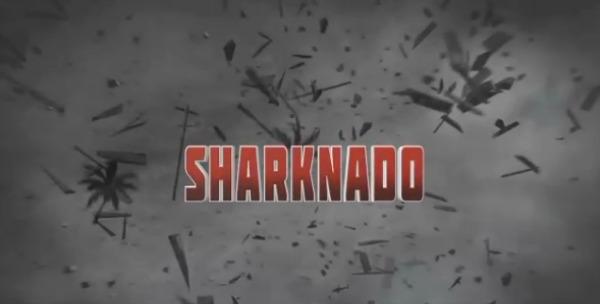 1. Even the film's director, Anthony Ferrante, was shocked that Sharknado became such a big deal on Twitter, Facebook and other social media outlets. "I have never been part of something this crazy," he says. "The whole world is watching my insane little movie and talking about it."
2. Tara Reid doesn't give a shark's fin about her aquatic co-stars. "It wasn't like we were with actual sharks. I mean, it was all sci-fi, so I didn't really learn anything about sharks. It wasn't like, 'Be careful with this shark because you're going to get bitten,' because it was all complete sci-fi and digital. So, no, I didn't learn anything about sharks. I just knew that, you know, run from sharks if you see them. You don't want to get eaten."
Article continues below advertisement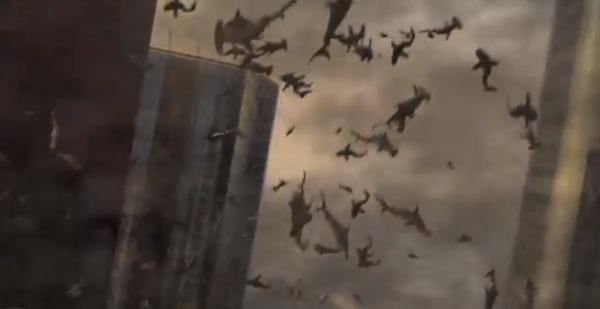 3. It's fine to laugh at the movie. "I think it is a comedy because it's so crazy," says Tara. "I mean, it is silly, and there's only a certain amount of barriers you could go into. You can't take it so seriously when it's absolutely the sharks flying in the sky. It's so out there that it's actually really funny."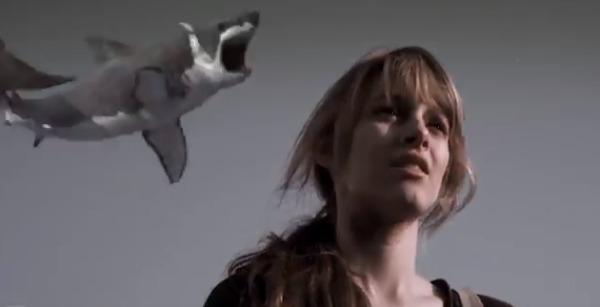 4. It took just 18 days to shoot the low-budget thriller that had an estimated budget of $1 million—a pittance in the shark-eat-shark world of entertainment. "We definitely tried to top ourselves more so than anything else," Ferrante says of how he approached making the film, bad special effects and all. "There is no reference point for Sharknado."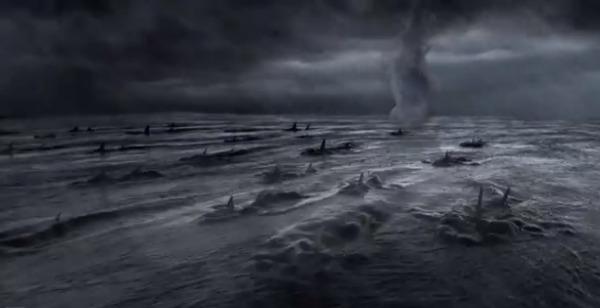 5. Maybe, just maybe, there could be a sequel. "Uh, no one's called me yet, but I wouldn't be surprised if it would be on its way soon," says Ferrante. "I mean, what do you do after Sharknado? You've got to up the ante. I don't want to compare this to Star Wars, but if this is Star Wars, then you've got to make Empire Strikes Back—whatever version of that Empire Strikes Back is of a Sharknado sequel. Number twos are usually pretty damn good."
What do you think a Sharknado sequel should include? Follow me on twitter for more movie updates, and then tell us your opinion in the comments section or on twitter @OKMagazine.