VIDEOS
Gretchen Rossi's Mind-Blowing Secrets To Remove Any Stain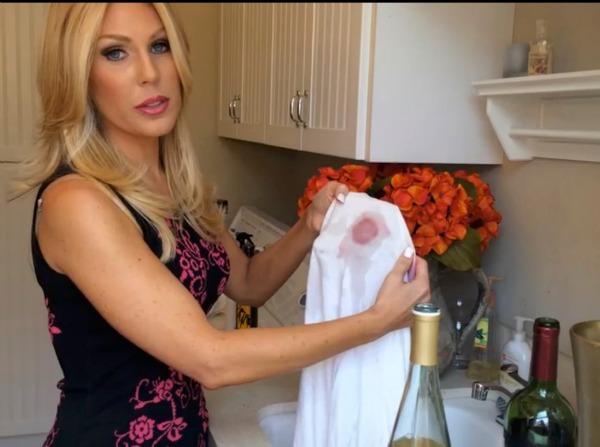 If there's anything a Housewife knows how to do, it's remove wine stains—with more wine!
WATCH: Your favorite Top Chef Duels stars decide: grilled cheese or PB&J?
Prepare to be amazed by this week's Get Glam with Gretchen, as Gretchen Rossi basically becomes a laundry room magician. See her tackle the ickiest of stains like it ain't no thang. Sweaty arm pit stains? There's a lemon juice spray for that. Lipstick on a shirt collar? Just pop into the bathroom and use these two ingredients to get it out in minutes. Did someone put their greasy hands on your beautiful Gretchen Christine clutch? Sprinkle a little baby powder on it when you get home and it will be looking fine and ready in time for the next night's adventures.
Article continues below advertisement
PHOTOS: 28 surprise celebrity weddings no one saw coming
And for her last trick, Gretchen demonstrates how to remove a red wine stain from a beautiful white piece of clothing by pouring more wine on it! Yes, white wine will indeed dilute the stain, plus adding a little bit of baking soda will lift that spill right out. Check out the full video above for some of the most useful tips around!
Will you use Gretchen's tips? Which stains do you have the hardest time removing? Any other tips you've learned? Share them with us in the comments below or on Twitter @OKMagazine.