VIDEOS
Watch Heidi Klum Refuse To Reveal Her Halloween Costume While Chatting With Fans At LAX Airport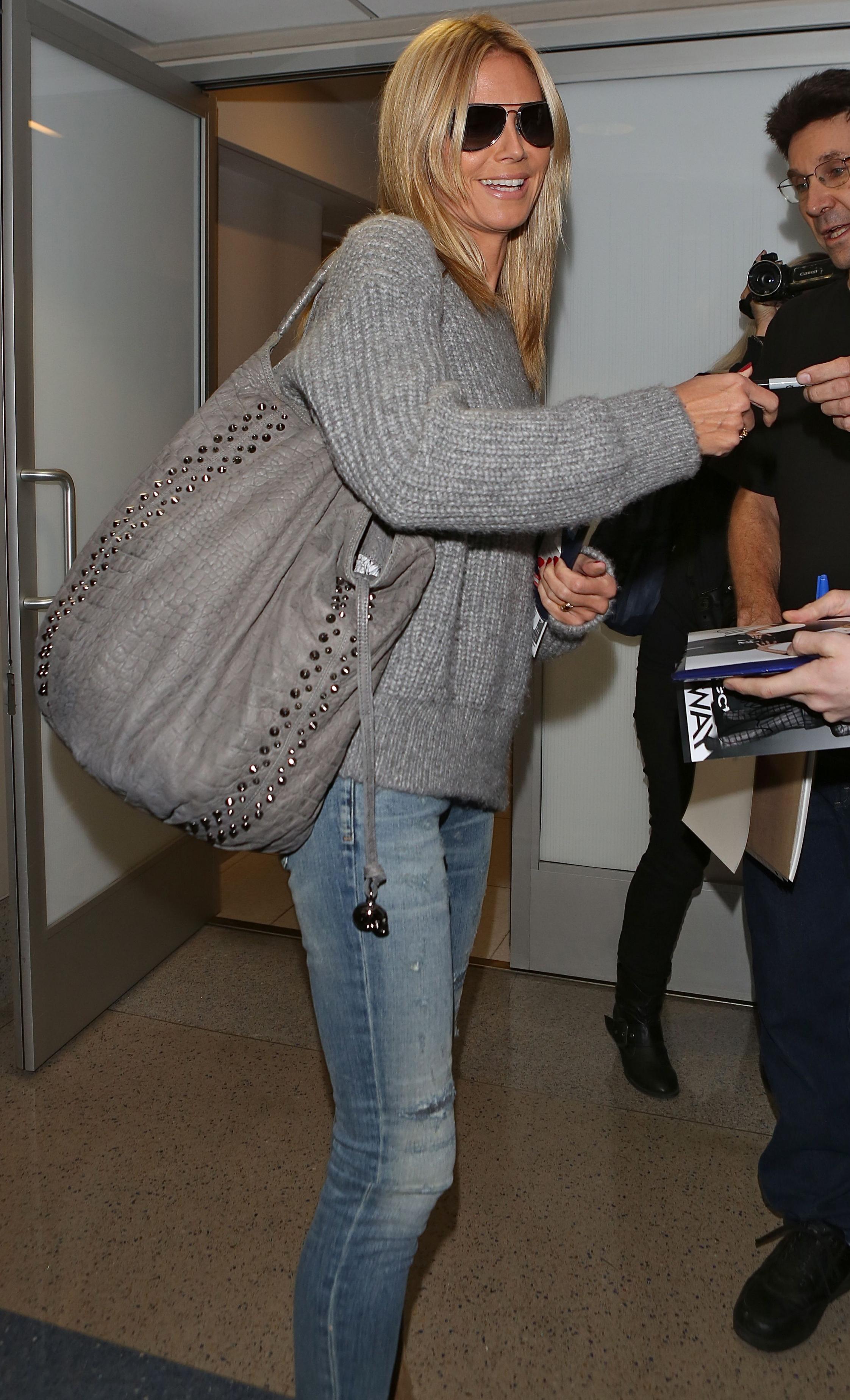 Heidi Klum took a glamorous break to sign autographs for some waiting fans as she walked through LAX airport on Tuesday.
The model, who looked cozy in an oversized grey sweater and jeans, signed a few images for the eager fans. They even praised her for coming up with such creative Halloween costumes each year.
A photographer asked Klum what she planned to dress up as this Halloween. But the model didn't spoil the surprise, brushing off the question with a charming smile.
Article continues below advertisement