VIDEOS
Nick Viall & Vanessa Grimaldi STILL Have 'A Lot Of Things To Work On'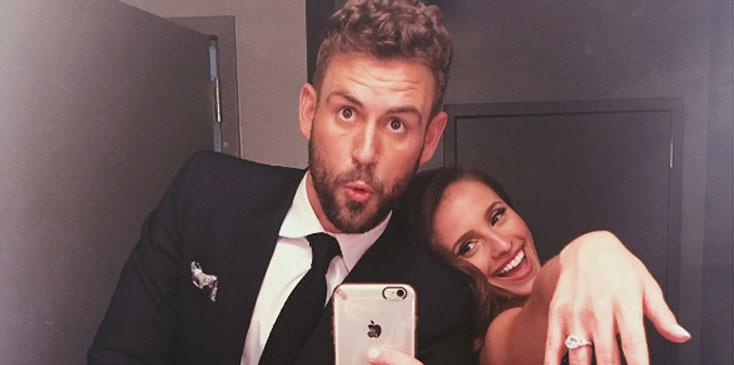 Surprise, surprise, Nick Viall and Vanessa Grimaldi are still having relationship problems! (When is it every going to be just love and happiness?!)
While the couple is known for "keeping it real," it seems Nick kept it a little "too real" during an interview with KTLA Morning News when he gave an update about his relationship with the special education teacher.
"Vanessa and I have never really pretended, even since After the Final Rose, of trying to be that perfect couple," Nick confessed. "We've been pretty upfront of the challenges that come with meeting in Bachelor world — it's not the ideal experience."
Article continues below advertisement
"We've been pretty up front about having a lot of things to work on," he added, "and we're excited about doing that. So we don't feel any pressure like that — we're just kind of doing our own thing."
That doesn't sound too good.
Nick's no-so positive comments come just a few weeks after he confessed that he and Vanessa still have a long way to go before walking down the aisle.
"No, no," Nick told Us Weekly when asked if he and Vanessa had started thinking about wedding plans.
"Like Vanessa and I have said, it's too early for us right now. We're still just doing a lot of new things together."
Do you think Nick and Vanessa will make actually get married? Sound off in the comments!