VIDEOS
Justin Bieber's Mom to be the Next 'Bachelorette'?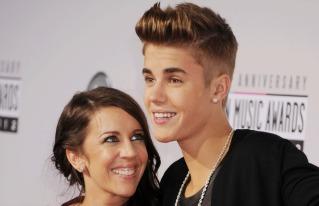 Sean Lowe found love on The Bachelor so Justin Bieber's mom, Pattie Mallette is wondering if she can too. The single parent is a huge fan of the show and could be seen tweeting every Monday night. After the show's finale, the pop star's parent tweeted, "Who will be the next Bachelorette? Me perhaps?? Hmmmmm..."
But after tweeting a congrats to the couple and complimenting Sean's choice in rings, she revealed, "Ok, It was a joke everyone ;) As much as I love watching #thebachelor I wouldn't become the next bachelorette!" She might have been kidding about being on the show but she did go out with someone from the show. Watch the video above to find out who it was.
Article continues below advertisement