VIDEOS
WATCH: Kanye West Jumps Into A Lake During Armenia Concert And Fans Follow Him!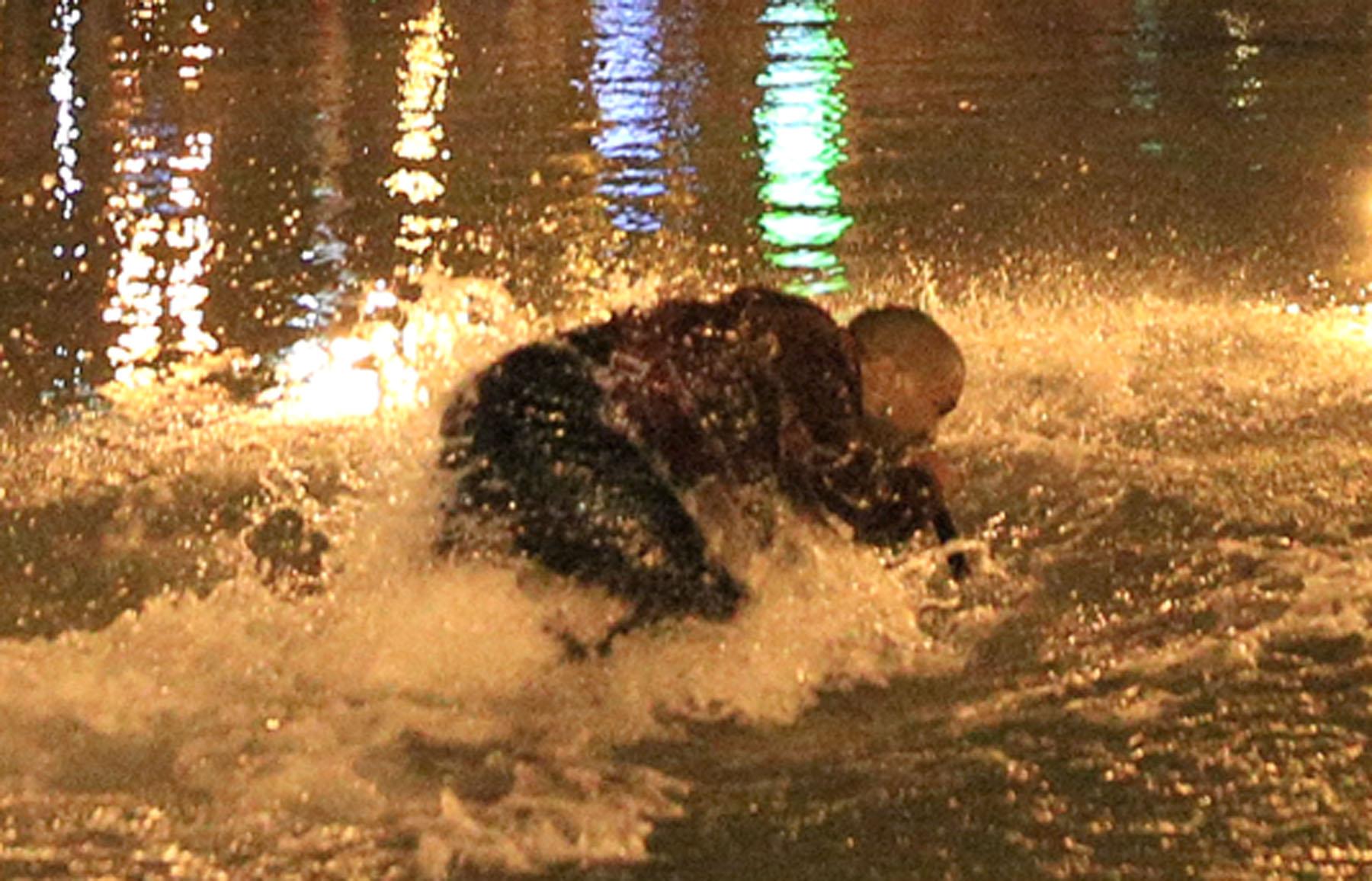 Article continues below advertisement
After they screamed, the rapper shouted into his microphone, "We gonna do something different right now...Like we always do it this time," before running and jumping into the lake!
PHOTOS: The Kardashians Take Armenia!
Fortunately, it was not too deep, but we feel bad for his poor security guard, who immediately had to go in after him for protection. But it didn't look like Kanye needed it much, though hundreds of fans jumped in the water after Kanye to be a part of the surprising moment.
As he climbed out of the water, Kanye could not stop smiling, and even some of the police guards who were protecting him looked pretty impressed by what he did.
Check out the crazy video above. What you think of Kanye's latest stunt? Let us know in the comments section below.