VIDEOS
Watch: Katie Holmes Takes Suri Cruise Christmas Shopping at Target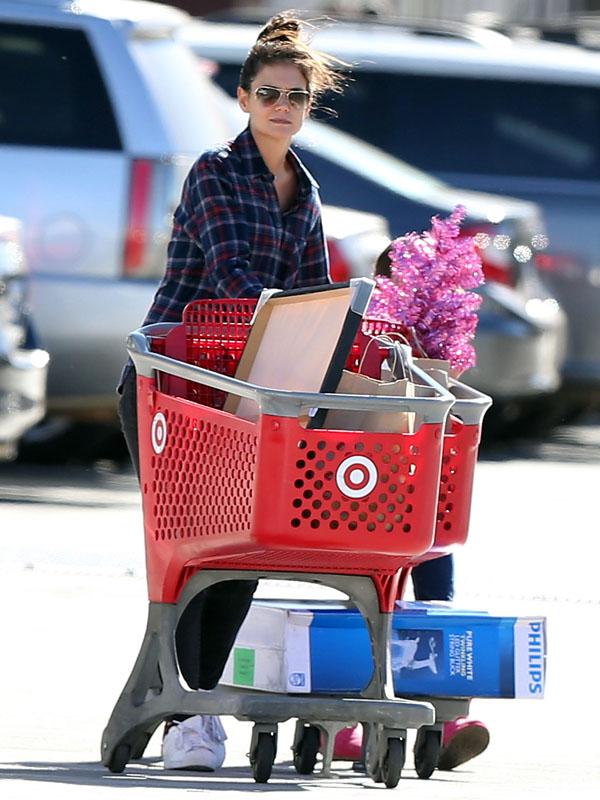 It's not even Thanksgiving yet, but Katie Holmes and Suri Cruise are already preparing for Christmas. The mother/daughter duo has already begun their holiday shopping, and the paparazzi caught them after a big trip to Target, of all places!
PHOTOS: Katie Holmes Finally Talks About Her Divorce from Tom Cruise
And if that's not enough proof that Katie is overly prepared for the holiday season, she even explained just how early she's getting ready for Christmas during an appearance today on Ellen. "She already has her Christmas list ready," Katie said of eight-year-old Suri and the pressure to get her the perfect gifts. "It's written out. She's very organized and I start to get a little bit of a panic because you cannot screw up talking to Santa. You cannot miss any item on that list, because if you screw that up, that's years and years of hearing about it—and then probably therapy."
Article continues below advertisement