VIDEOS
WATCH: Kendall Jenner Stuffs Her Face With A Pretzel & Popcorn At The Lakers Game!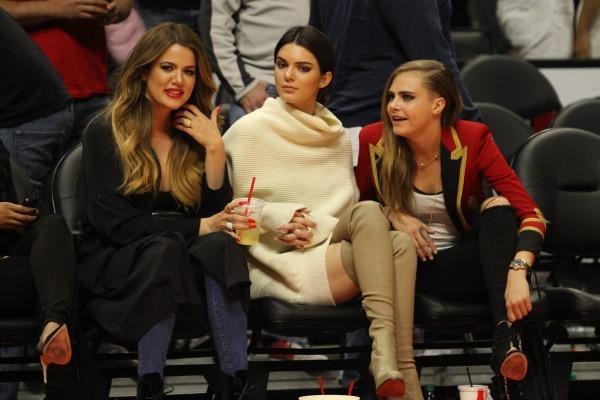 Article continues below advertisement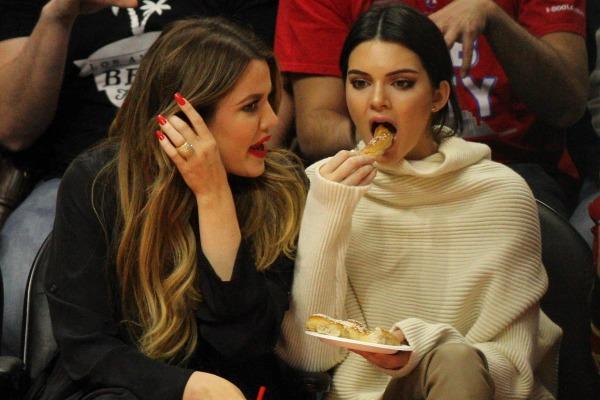 Enjoying the game with Kendall was her older sister Khloe Kardashian and her BFF Cara Delevingne. The Kardashian sister kept it casual in a long-sleeved black shirt with jeans, as Cara channeled her inner toy soldier with a red and black blazer!
Cara has been inseparable from the Kardashian-Jenner clan lately, and Khloe even considers her to be a Kardashian! "Introducing Cara with a K!!!! She is now Kara everyone!!!!," Khloe wrote alongside a selfie of the trio.
Watch the video above to see the friends in action!