PHOTOS
Khloe, Kendall And Cara Delevingne Look Amazing While Sitting Courtside At Lakers Game—See The Pics!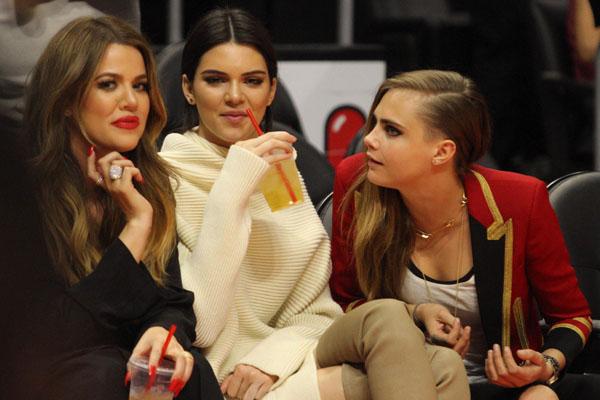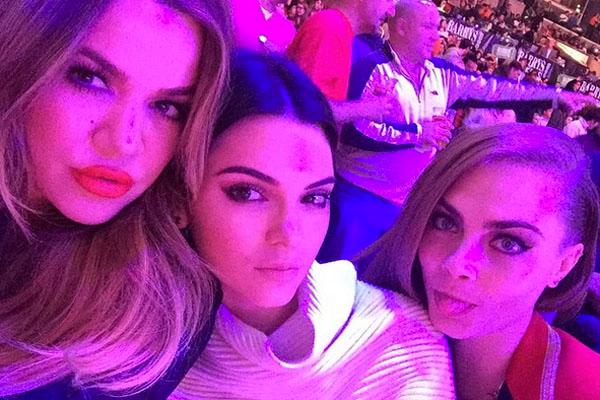 It's Khloe, Kendall, and "Cara with a K!" Khloe Kardashian and Kendall Jenner sat courtside at the Clippers/Lakers game last night, and they brought along one of Kendall's besties, Cara Delevigne. And now Cara is so close with the Kardashian crew that Khloe wants her to change the spelling of her name so she fits right in! "Introducing Cara with a K!!!! She is now Kara everyone!!!!," Khloe wrote of this courtside selfie. And the girls sure did look like they were having fun!
Article continues below advertisement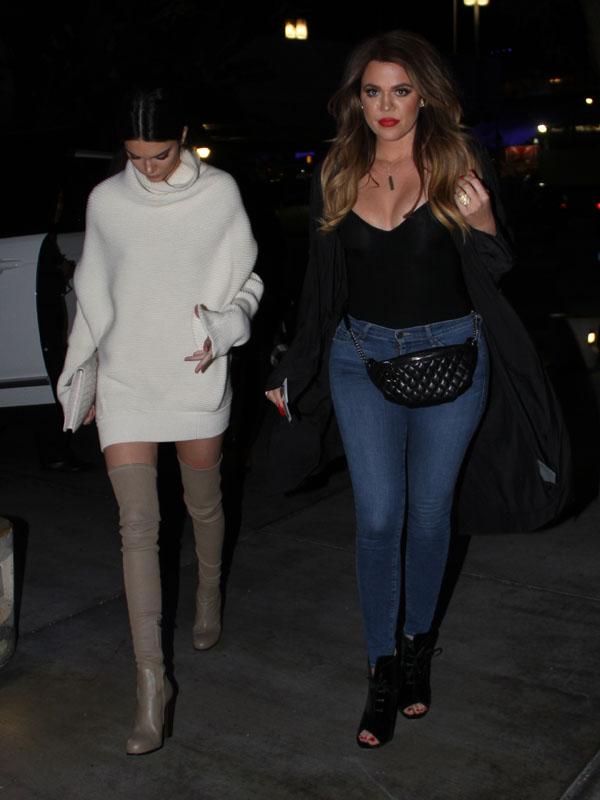 Even for sporting events, Kendall and Khloe dress to the nines, with Kendall rocking a sweater dress and thigh-high Louboutins while Khloe showed off her booty in super tight jeans and a black tee.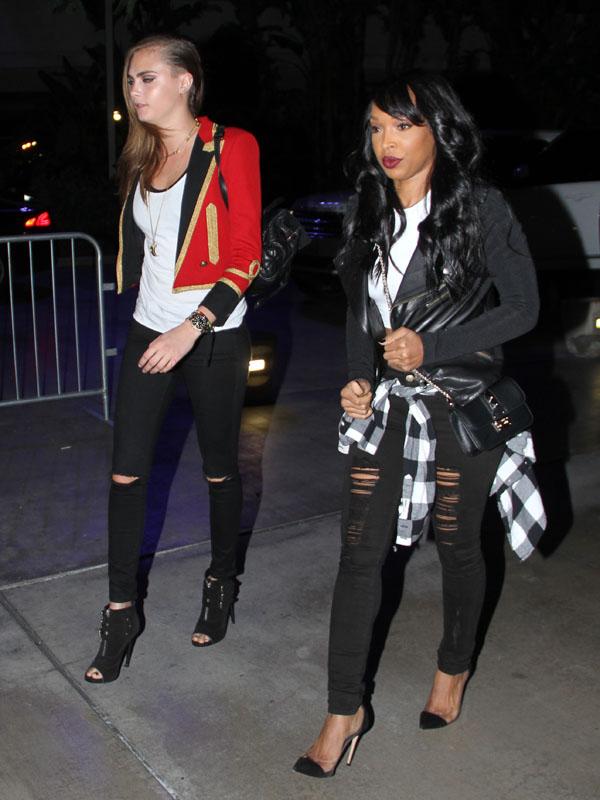 The gals' pals were equally as impressive fashionwise. Cara looked like a (hot!) toy soldier in that blazer, and Khloe's bestie, Malika Haqq, is rockin' the ripped jeans thing. We guess Khloe and Malika are okay after that weird makeout session!
Article continues below advertisement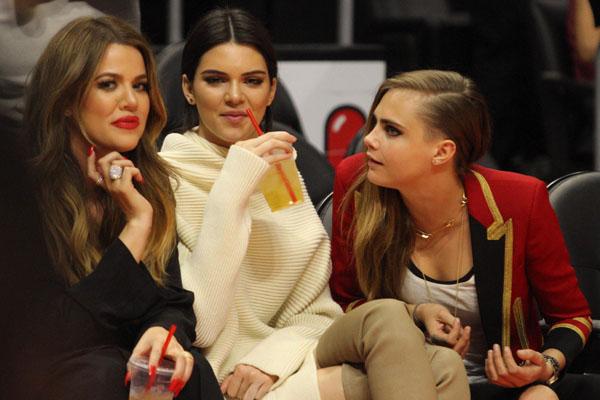 Once the girls made it inside the arena and found their courtside seats, they ate, drank, and laughed a whole lot. We would love to know what they talked about.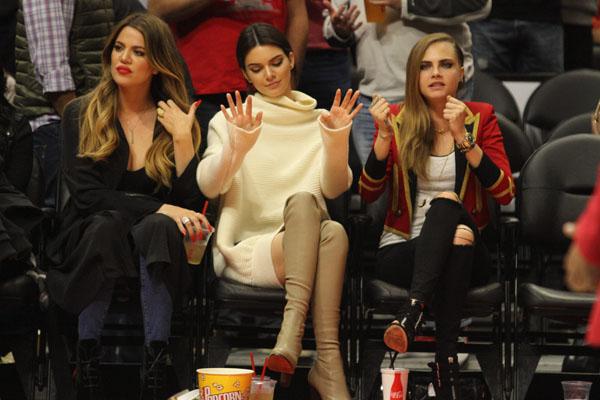 We wonder if Khloe felt awkward at all. Both the LA Clippers and the LA Lakers played, and her ex-husband, Lamar Odom, played for both of those NBA teams!