VIDEOS
Kim Kardashian Confronts Caitlyn Jenner About Her Vanity Fair Article And Calls Her Comments Unfair! Find Out Why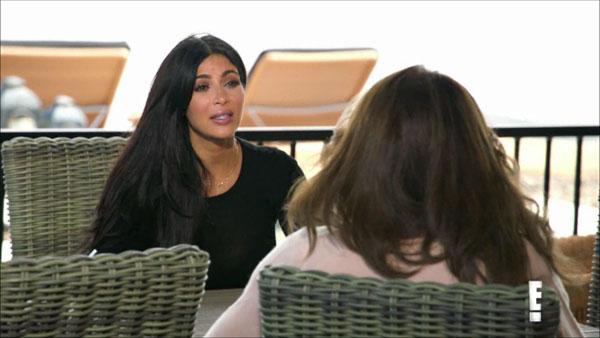 In a preview from Sunday's new episode of I Am Cait, Kim Kardashian explains to the Olympian how some comments made about mom Kris Jenner were perceived as unfavorable.
The wife of Kanye West tried to explain why younger sister Khloe Kardashian got defensive as well. "Khloé sees my mom upset and so she gets defensive," Kim says, but Caitlyn interrupts, "And she doesn't know anything about my side of the story."
Article continues below advertisement
Her in confessional, Caitlyn explained, "The Vanity Fair article was very interesting for me to do because it was the first time I ever really had the opportunity to be absolutely truthful with a reporter about every aspect of my life."
Caitlyn Jenner's I Am Cait Facing Cancellation Concerns Due To The Show's Low Ratings And More Celebrity News!
Kim retorts, "I read the Vanity Fair as well, and I think there are some things that you said that you might not realize are hurtful." She goes on, "You said Kendall and Kylie Jenner were a distraction, and so when they read that, they're gonna think—I don't think they'll quite understand that."