VIDEOS
Watch Kim Kardashian Pick Up North As Photographer Asks About Her Nude Shoot!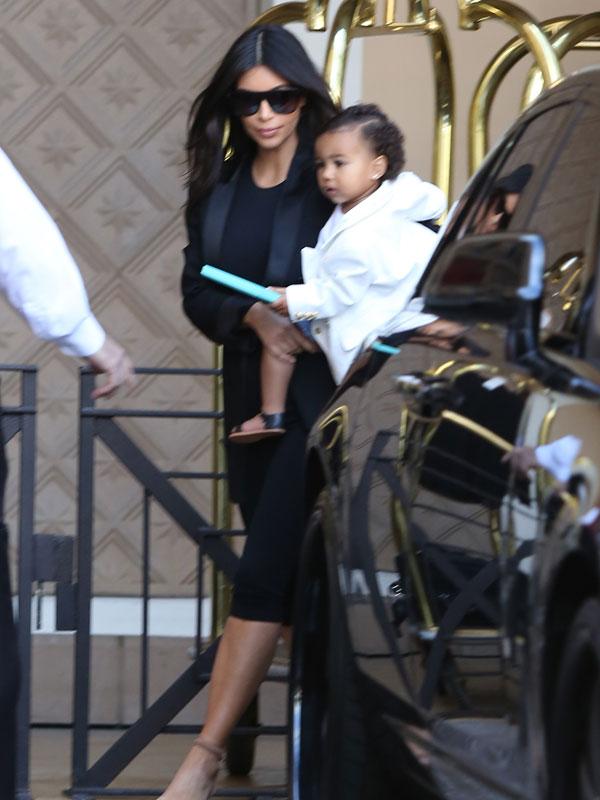 Kim Kardashian had to deal with a pretty vocal photographer on Wednesday, as she and North arrived at the Montage hotel in Beverly Hills for Kourtney's baby shower!
"Kim are you happy with your picture of your butt? Are you famous for your butt now more?" the photographer asked as Kim stepped out of her car.
PHOTOS: Kim Kardashian's Most Naked Instagram Pics
Kim did not respond, which only made him ask another question. "Kim was it Kanye's idea for you to take a picture of your backside?"
Article continues below advertisement