VIDEOS
Kim Kardashian Reveals The Most Unglamorous Thing That Happened While Shooting Vogue on Late Night With Seth Meyers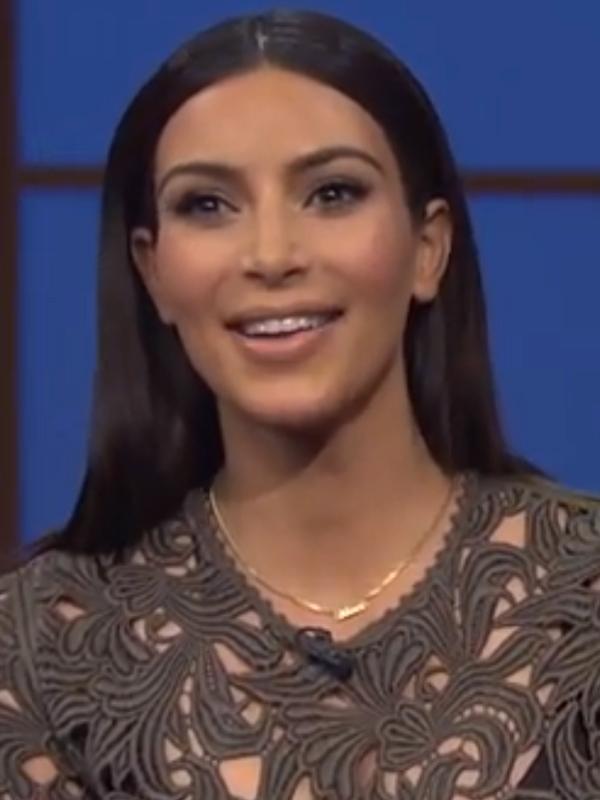 We've seen the cover. We've ogled over the photos. But now, Kim Kardashian is finally talking about her much-discussed Vogue cover with fiance Kanye West—and lucky Seth Meyers was the one who got the very first interview!
PHOTOS: The 9 Best Photos from Kim and Kanye's Vogue Shoot
During Kim's appearance on Late Night last night, Kim talked about all the behind-the-scenes details of the shoot that we didn't get to see in the mag. She said that she had to keep the shoot private from her sisters (only her mom knew), and revealed that North peed on Kanye during the shoot!
Article continues below advertisement