VIDEOS
WATCH: Kim Richards Fires At Sister Kyle During RHOBH Reunion Trailer: 'You're Horrible! This Is Why I Don't Like Her!'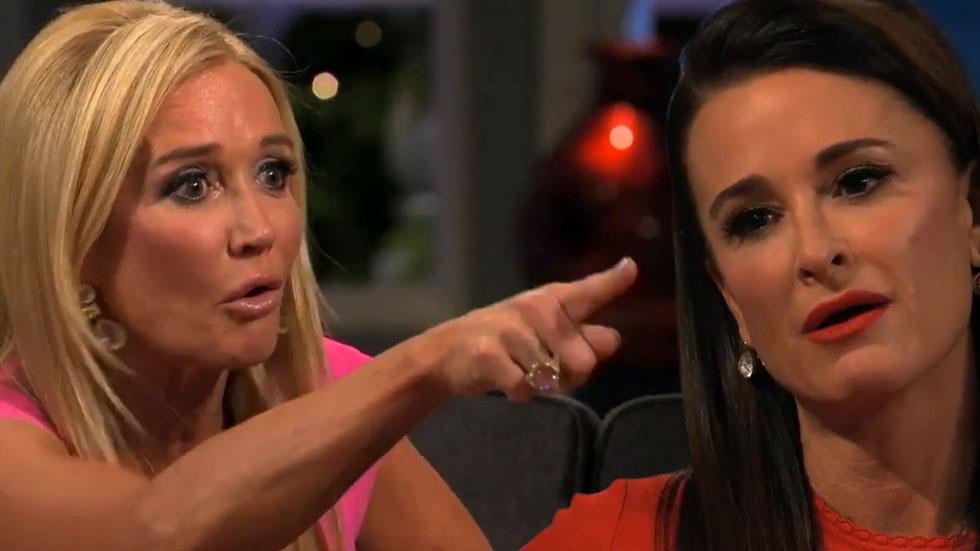 Season 5 of Real Housewives of Beverly Hills may be over, but the drama has only just begun!
In a trailer for the three-part reunion special, sisters Kim and Kyle Richards confront each other over the tragic accident that ruined their relationship.
"Her dog bit my daughter," Kyle screamed as Kim replied, "You're horrible! This is why I don't like her!"
Kyle fired back, "My daughter almost lost her hand!"
Article continues below advertisement
Kyle Richards on Season 5 of RHOBH: "The Two New Cast Members Are a Very Interesting Combination"
But the finger pointing didn't end there! Later in the trailer Kim yelled, "I don't feel like I owe you an apology after what you've done to me."
Kyle tearfully screamed, "You're so f*cking mean! Just leave me alone."
In November, Kim's pitbull Kingsley bit Kyle's 18-year-old daughter Alexia's hand.
"According to Kyle, the dog needs to be kept away from her sister, and other people, because the animal is just too dangerous," a source told RadarOnline.com of their reunion special squabble. "For Kim to even consider keeping Kingsley was appalling to Kyle because of the risk of further injury to others. Kim just refuses to acknowledge the dog is dangerous and still won't give him up."
The first of the three-part special airs Tuesday, March 31 at 9 p.m.