VIDEOS
Watch: Kourtney Kardashian and Scott Disick Reveal The Gender of Baby Number Three!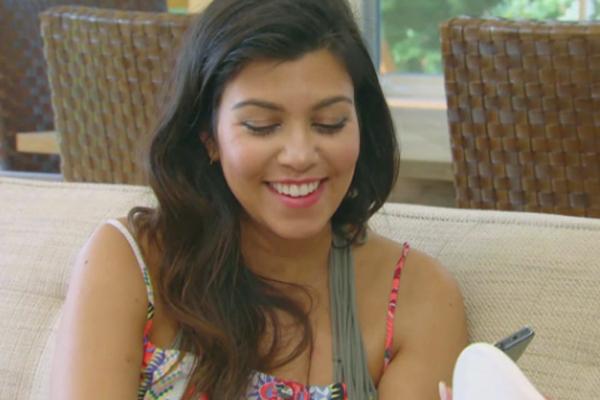 Kourtney Kardashian's third baby is due this month, but luckily, we don't have to wait until Baby Disick is born to find out its gender. On Sunday's all new episode of Kourtney & Khloe Take the Hamptons, Kourtney and boyfriend Scott Disick share the baby's sex with the rest of the family, and in true Kardashian fashion, they did it in the cutest way possible. And what great timing, considering it was just yesterday that Kourtney's nude pregnant photos hit the internet, huh?
PHOTOS: The Most Dramatic Moments from Kourtney & Khloe Take the Hamptons
As you'll see in the above clip from E! Online, Kourtney and Scott had their oldest child, son Mason, reveal if it was a boy or a girl to the rest of the family including Kris Jenner and Kim Kardashian. They had the five-year-old bring out a stick with either a pink sticker (girl) or a blue sticker (blue) on it. Mason said on a recent episode of the show that he wants another sister—he already has one sister, Penelope, who's two—so will he be getting his wish for the holidays this year?
PHOTOS: See Pics from Kourtney Kardashian's Breakfast at Tiffany's-Themed Baby Shower
Of course this clip above doesn't actually tell us if it's a boy or a girl, but watch above anyway and tune into Kourtney & Khloe Take the Hamptons on Sunday at 9pm for the big reveal!
PHOTOS: Kim Kardashian's Best Butt Photos of All Time
Do you hope Kourt and Scott have a boy or a girl? Do you like the way they shared the news with their family? Tweet us @OKMagazine.
Article continues below advertisement