VIDEOS
Lisa Hochstein Shows Us What's In Her Purse—And Even Inside Her Pill Pouch!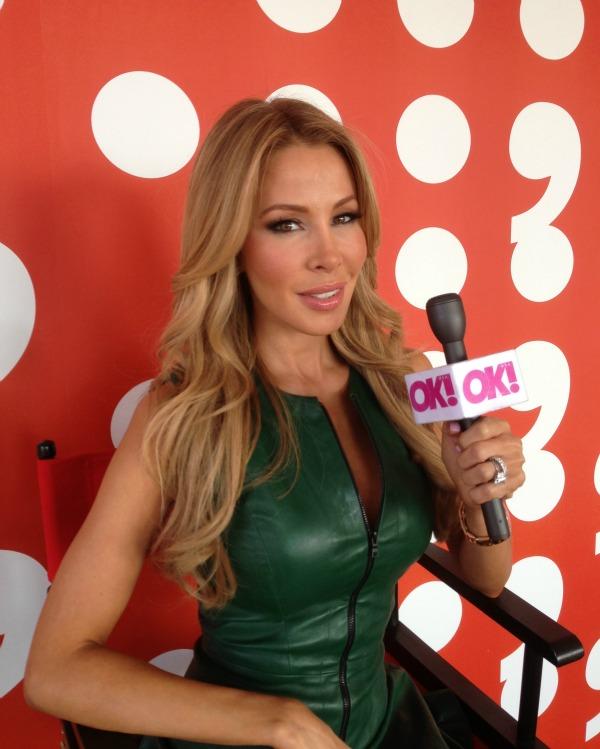 If you're anything like me, you've always wondered what those Housewives are carrying around in their fabulous purses. What are the items and accessories a Housewife needs throughout the day? Surely they must be fancier than the items taking up space in my bag! When we caught up with The Real Housewives of Miami's Lisa Hochstein at the Bravo offices, she answered that question exactly.
Article continues below advertisement
Check out the video above to see what items Lisa has with her at all times, from makeup to her favorite perfume to her very own line of Skinfinity products. And this Housewife doesn't shy away from her technology. She brought a camera to document her day (just in case there aren't enough around her at all times) and even a backup for her backup iPhone battery. You can't says she's not prepared!
MORE ON:
OK! Original Video
You didn't think that's all of it though, right? Lisa had nothing to hide and even opened up her pill pouch to show us the necessary items she brings along on any trip. See how many of them you carry with you as well!
OK! News: Is Lady Gaga single?
The Real Housewives of Miami season finale airs tonight on Bravo at 10 p.m. ET.
What's the one surprising item you never leave home without? Tell us in the comments below or on Twitter @OKMagazine.