VIDEOS
Warning! Mama June Gets MASSIVE Amounts Of Skin Removed! See The Stomach-Turning Clip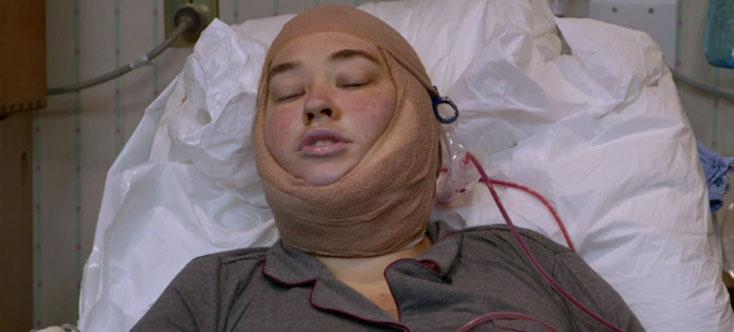 Warning! This video cannot be unseen. In a new sneak peek for Friday's episode of Mama June: From Not to Hot, Mama June Shannon undergoes skin removal surgery, and it looks super painful! The clip features medical assistant, Brenda, coming to check on the reality star. "How are you doing?" she asks Shannon. "Doing pretty good," June responds before joking, "Who put the lumberjack pants on me?"
"You are looking hot, Mama," she tells Mama while complimenting her new body and making note of her surgical drains. "The doctor said everything went great and in the morning you get to lose all of these little bulbs. You look like a Christmas tree."
Article continues below advertisement
"Just so you know, I spoke to everybody back in Georgia and your family knows that you are doing great," Brenda says.
And in a voiceover, Mama quips, "I'm glad the girls know I'm okay, because I was worried about them being worried because the surgery took so long. I just hope the pain doesn't last as long as it did last time."
Hang in there, Mama!