VIDEOS
WATCH: Mama June Dances On Stage With Strippers—And You Can't Unsee It!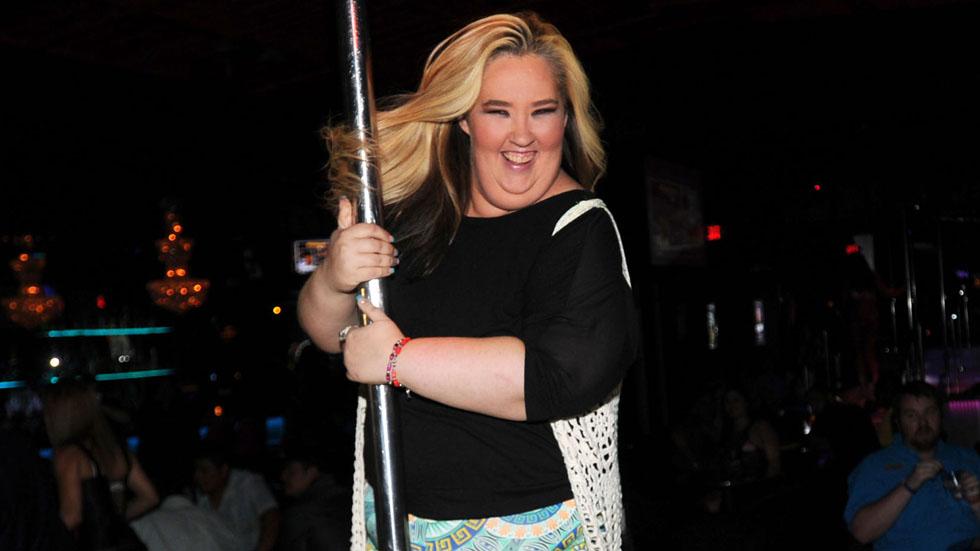 Only in Florida...could Mama June Shannon dance on a pole with strippers...and get paid for it.
The former Here Comes Honey Boo Boo star got wild during a hosting gig at Crazy Horse strip club in Pompano Beach, Florida on May 16 and, while she kept all of her clothes on, it's still a sight you won't forget.
PHOTOS: Wanna See The Cast Of Here Comes Honey Boo Boo In Swimsuits? Here You Go
Sources said about 14 fans showed up at the strip club for the meet-and-greet with Honey Boo Boo child's mom, but she got a very warm welcome from the dancers, who held signs spelling out Mama June's name. The 35-year-old also danced with the girls in her VIP area as well as on stage on the stripper pole with the ladies.
Article continues below advertisement