VIDEOS
Manzo'd With Children Finale Exclusive Clip: Caroline Tells Albie Why His Girlfriend Doesn't Deserve Him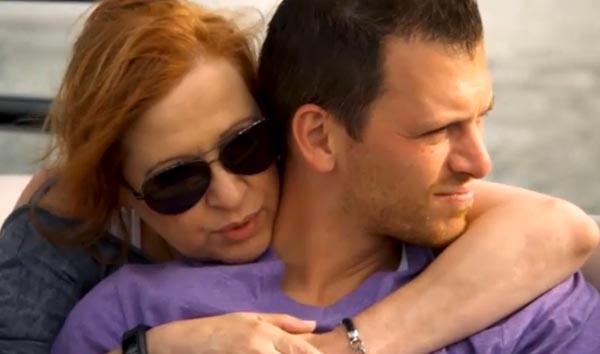 Well, that came and went pretty fast! Manzo'd With Children's first season wraps on Sunday and in the finale, we'll finally get to see Caroline Manzo have a heart-to-heart with her kids. Well, with Albie, specifically. She finally confronts him about his hottie girlfriend, Brittany!
PHOTOS: First Look at Chris Manzo on The New Season of Bravo's Millionaire Matchmaker
In this exclusive clip, Caroline tells Albie why he's too good for Brittany, and tearfully tries to get him to realize that he's a catch and any girl would be lucky to have him. Does this mean that Albie is single now? Asking for a friend.
Article continues below advertisement
PHOTOS: What to Expect from Season 6's RHONJ Reunion
Watch the heartfelt clip above—which all goes down on the Manzo family boat, obviously—and tune into two episodes of Manzo'd With Children after the RHONJ reunion Sunday, November 2 at 10pm and 10:30pm on Bravo! Are you happy that Caroline told Albie what he needed to hear? What did you think of the first season? Tweet us @OKMagazine.