VIDEOS
WATCH: Mariah Carey Arrives In Las Vegas Like A Queen For Her Residency At Caesar's Palace!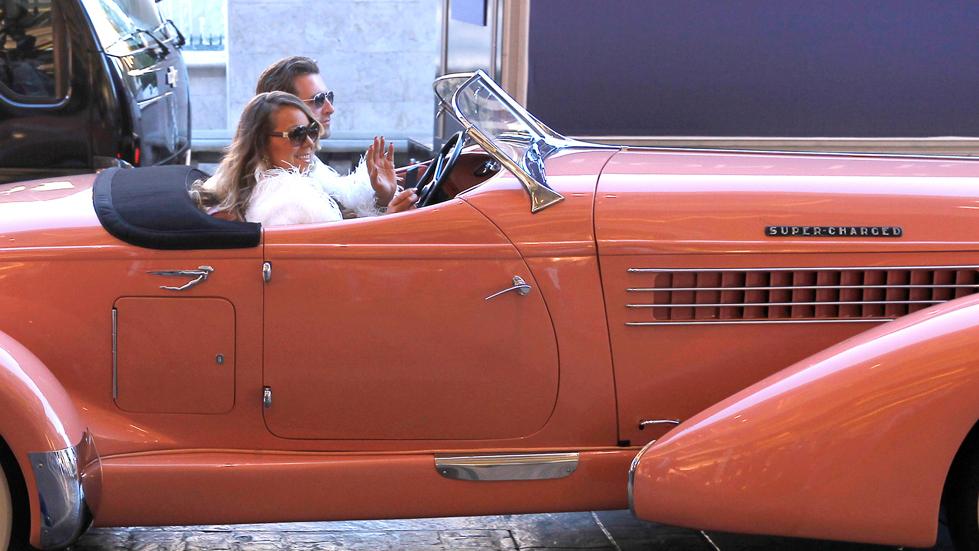 It was a magical arrival for Mariah Carey, who headed to her residency in Las Vegas like a queen.
She was driven around in 1936 pink convertible as she made her way towards hundreds of screaming fans, all excited to hear all 18 of her No. 1 hits between now and July at Caesar's Palace. Mariah will be performing at least 18 concerts, which is fitting.
PHOTOS: Mariah Carey Wants A Bigger Booty And May Turn To Surgery!
Article continues below advertisement
When she exited her vehicle, she dazzled in a floor-length nude gown, and accessorized to the max in major bling. Mariah was then given a fur stole to put around her shoulders, since she is a diva after all.
After being handed a microphone, she told the crowd, "It's a moment. I love you so much—from here to infinity let's go!"
PHOTOS: Nick Cannon Confirms Divorce From Mariah Carey
Mariah's tour, aptly titled, "Mariah #1 to Infinity," kicks off May 6.
Check out the video of Mariah's grand entrance above. Will you be heading to Las Vegas to see her performance? Let us know in the comments section below.