VIDEOS
Nicki Minaj Has A Wardrobe Malfunction at Her Music Video Shoot—See What It Is!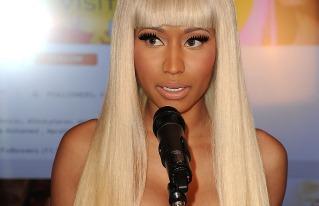 Nicki Minaj wears such scandalous outfits they are almost not shocking anymore. However, during the singer's music video for "High School," she was seen wearing something a little more revealing than she had probably hoped. Watch the video above to see the shocking moment that everyone was too embarassed to point out to the American Idol judge.
Have you ever had a wardrobe malfunction? Tell us by tweeting @OKMagazine or share your story in the comments section below.
Article continues below advertisement