VIDEOS
OK! First Look: Find Out What Arlo Gets For His 27th Birthday in This New Kirstie Sneak Peek!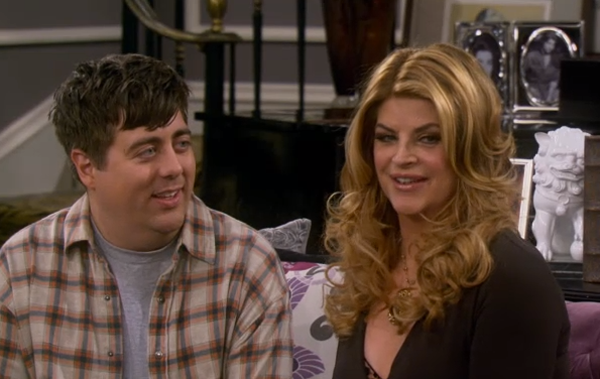 Wait... Is it 19 or is it 27? To Kirstie Alley's character Madison, Arlo's actual age can totally be adjusted—at least if it makes her seem like a younger mom! In the next episode of TV Land's Kirstie, Arlo's mother goes to town with the birthday presents, setting up an elaborate display of beautifully wrapped boxes—one for every year he's been alive. The problem is that Arlo isn't 19, which is the amount of presents Madison bought. Arlo is almost ten years older than that!
Article continues below advertisement
But a gift is a gift, right? Madison ensures Arlo that he'll love it, but that's probably not very accurate. Arlo opens the box only to find a turquoise clutch, a mini handbag that Madison calls an "action bag." Hmmm.. Have you ever heard of that?
Make sure to tune into TV Land on Wednesday December 11th at 10:00 p.m. ET/PT to see what happens on the new episode of Kirstie and to get the scoop on what this mother and son duo bond over!